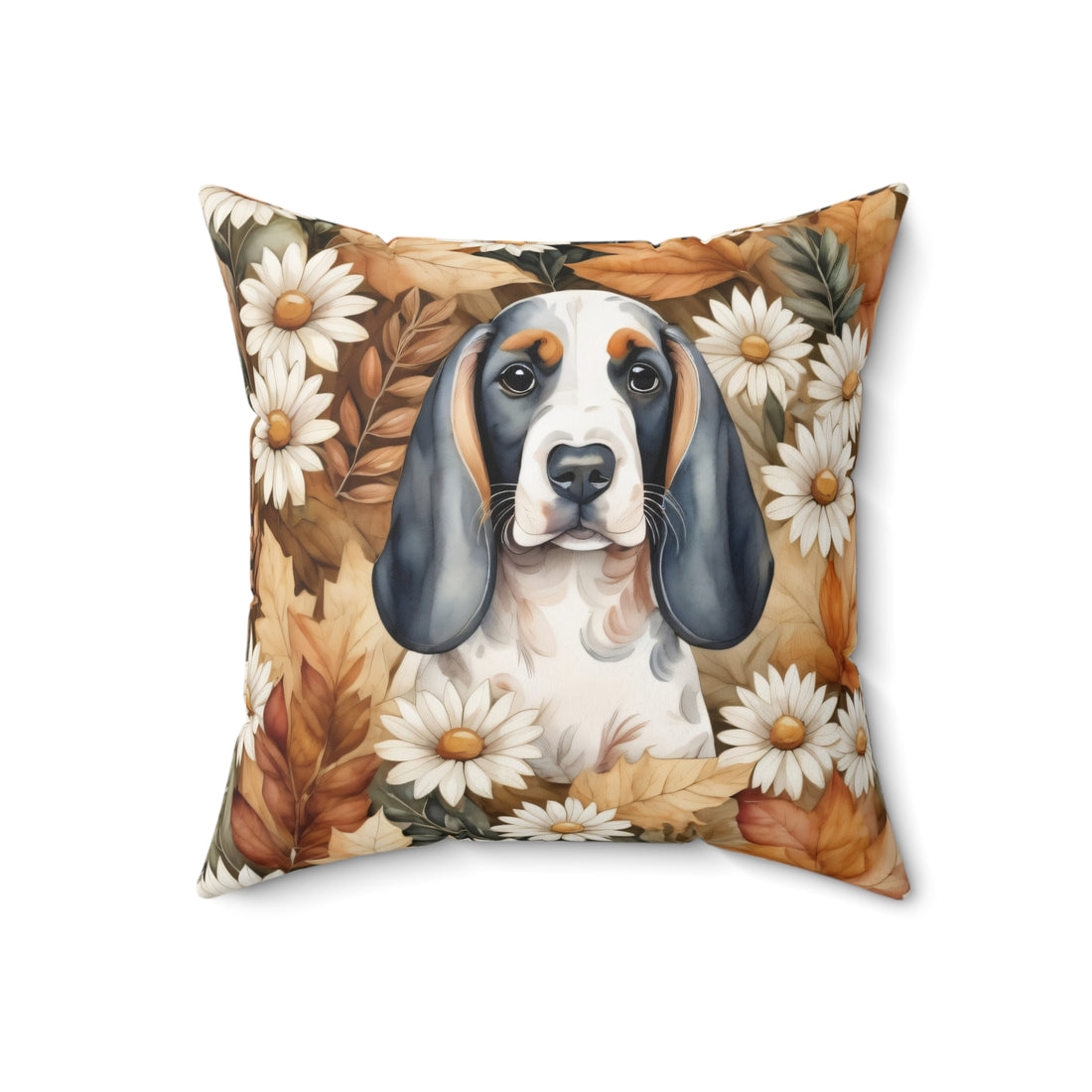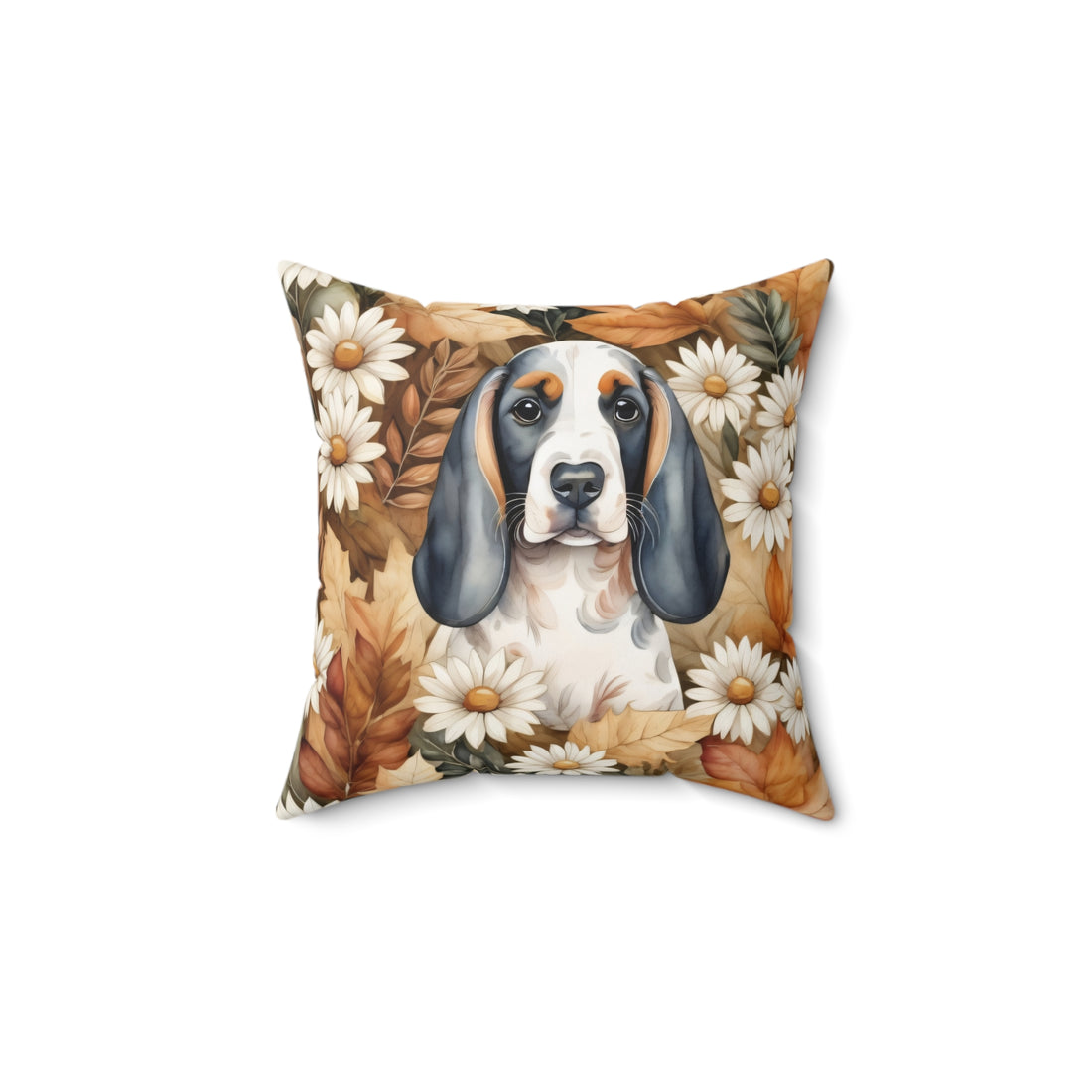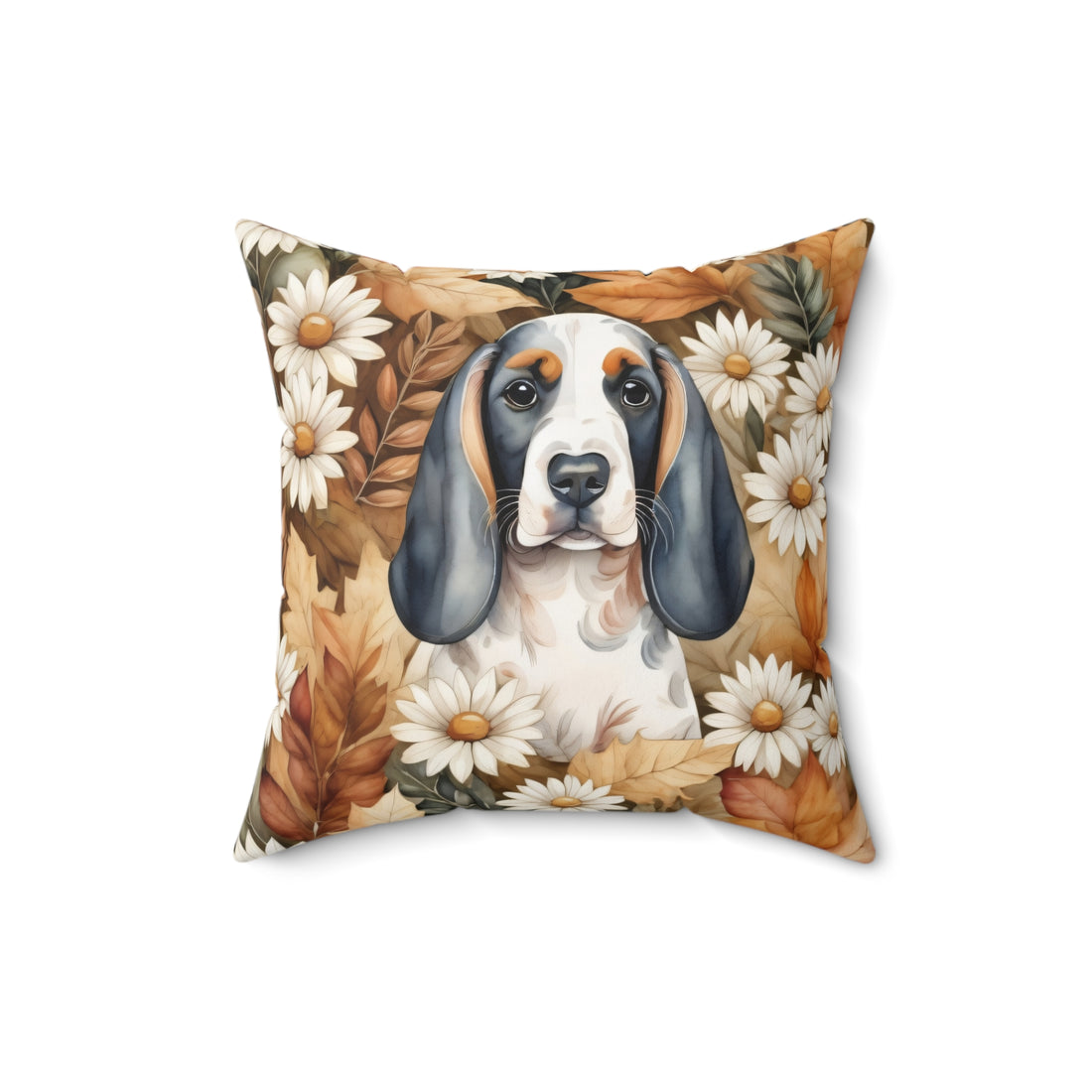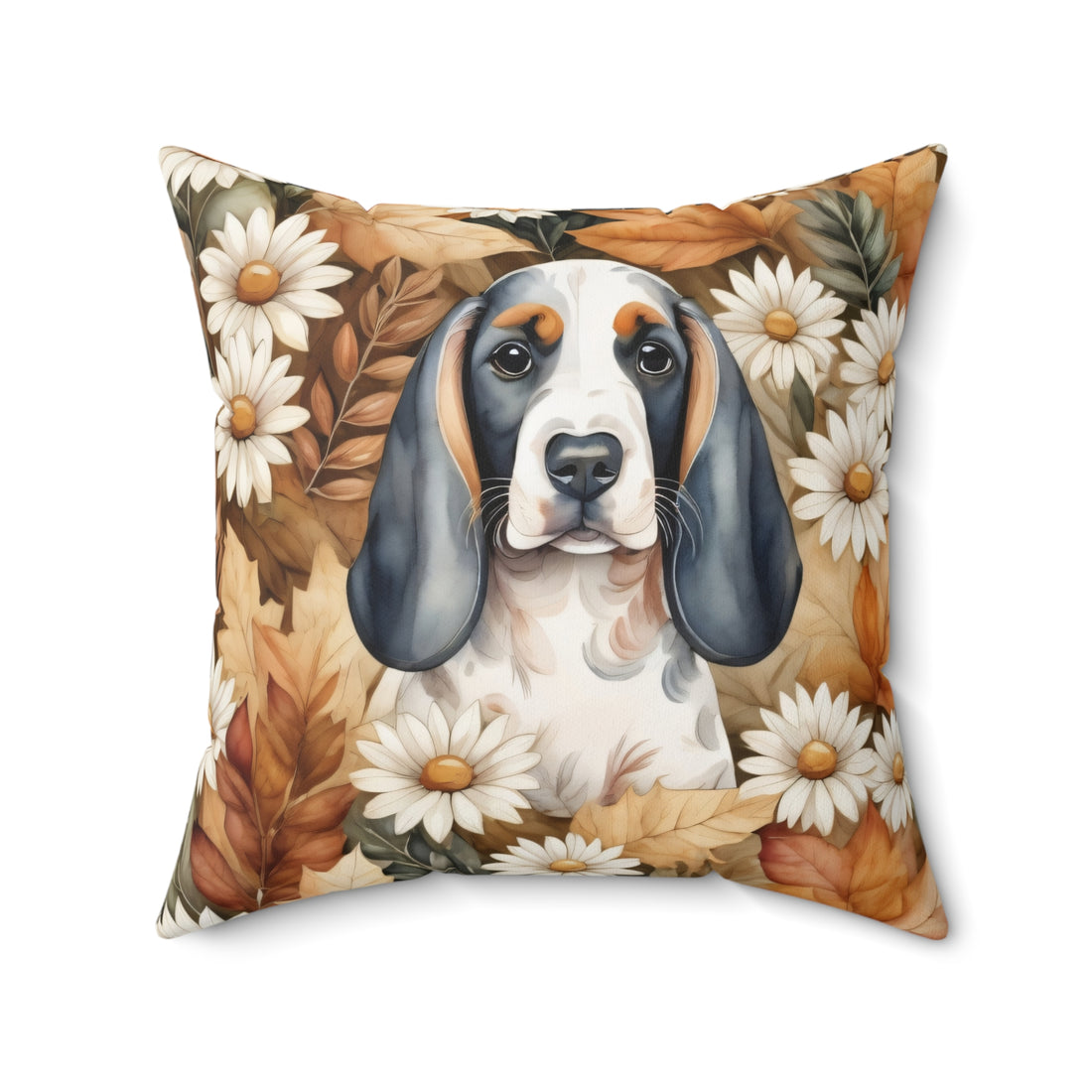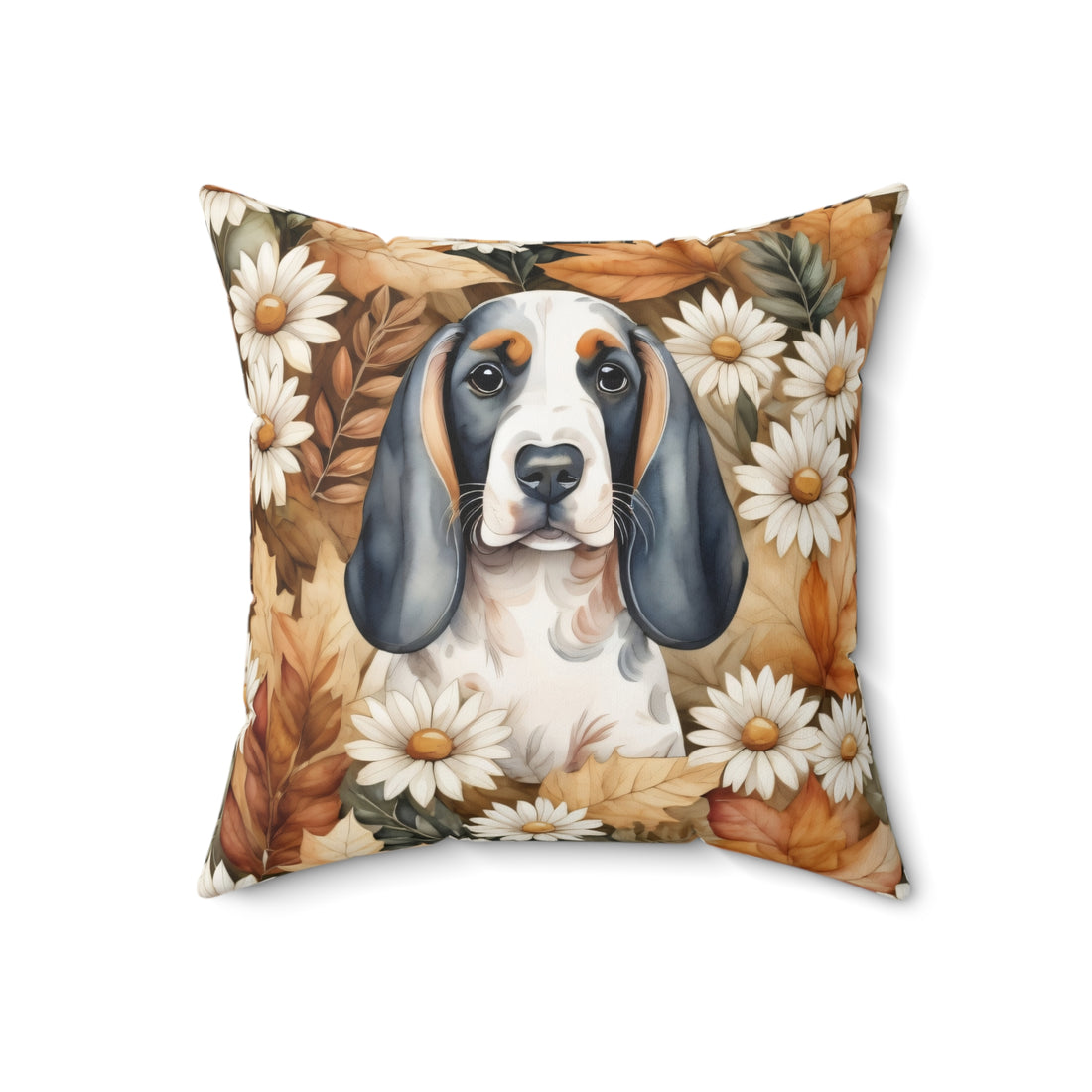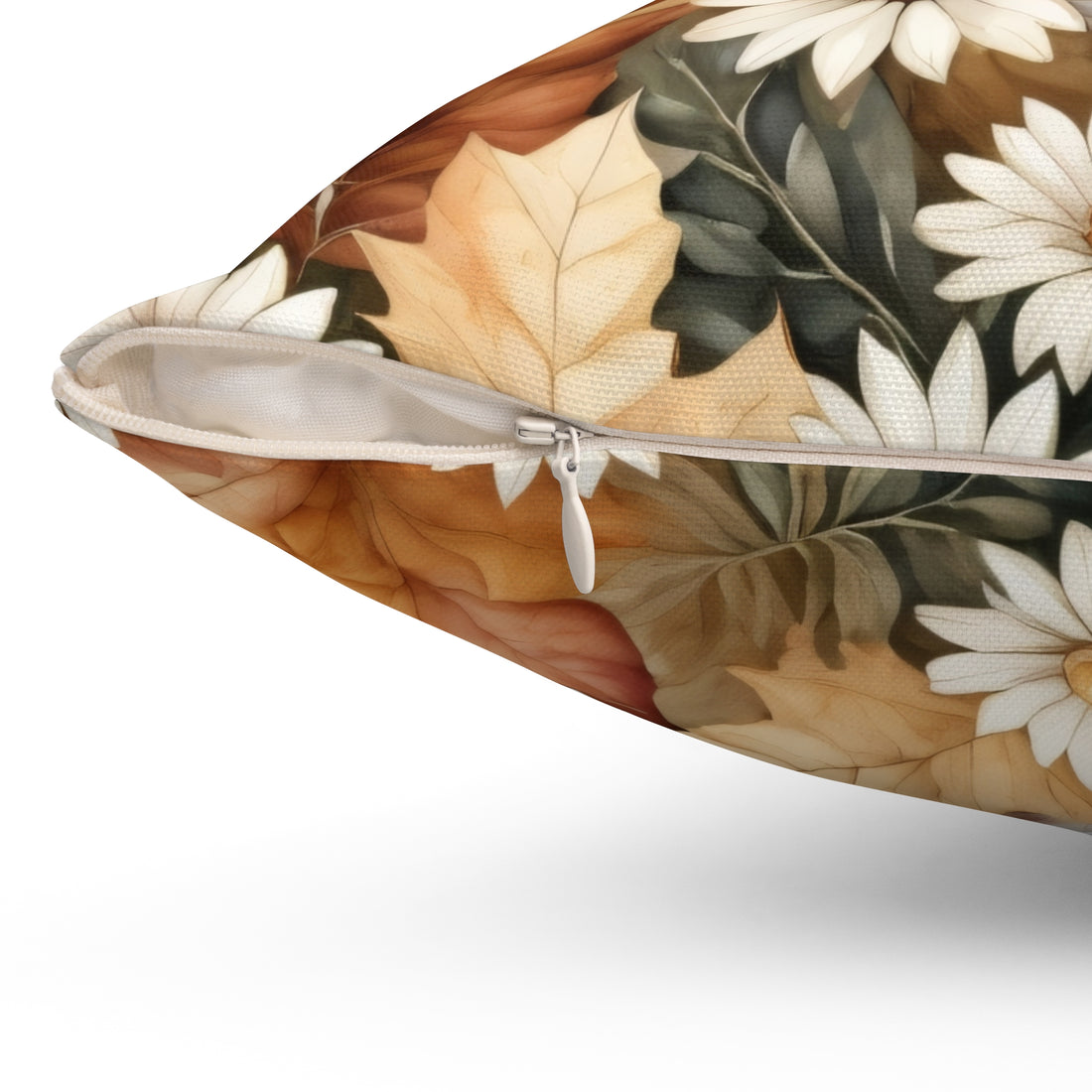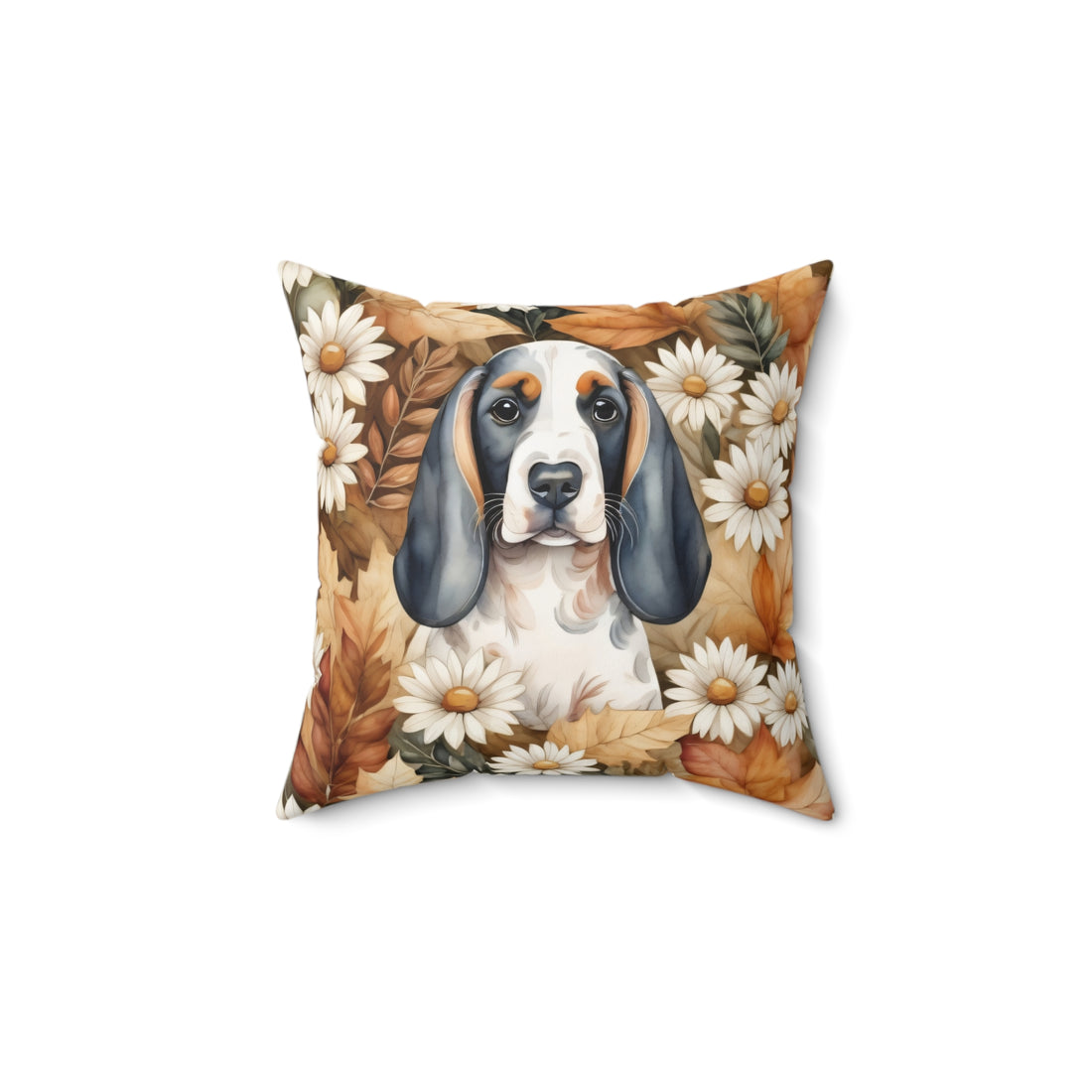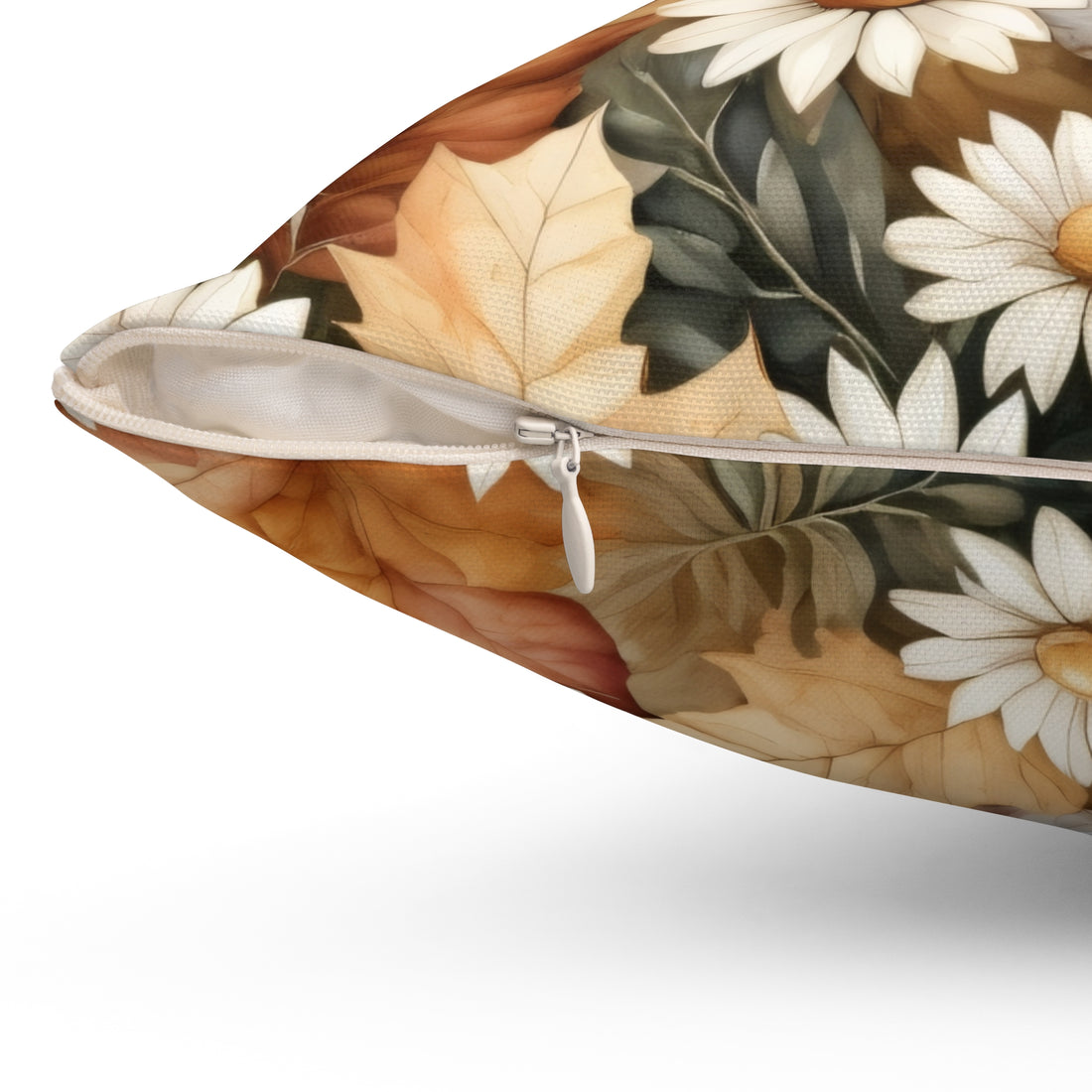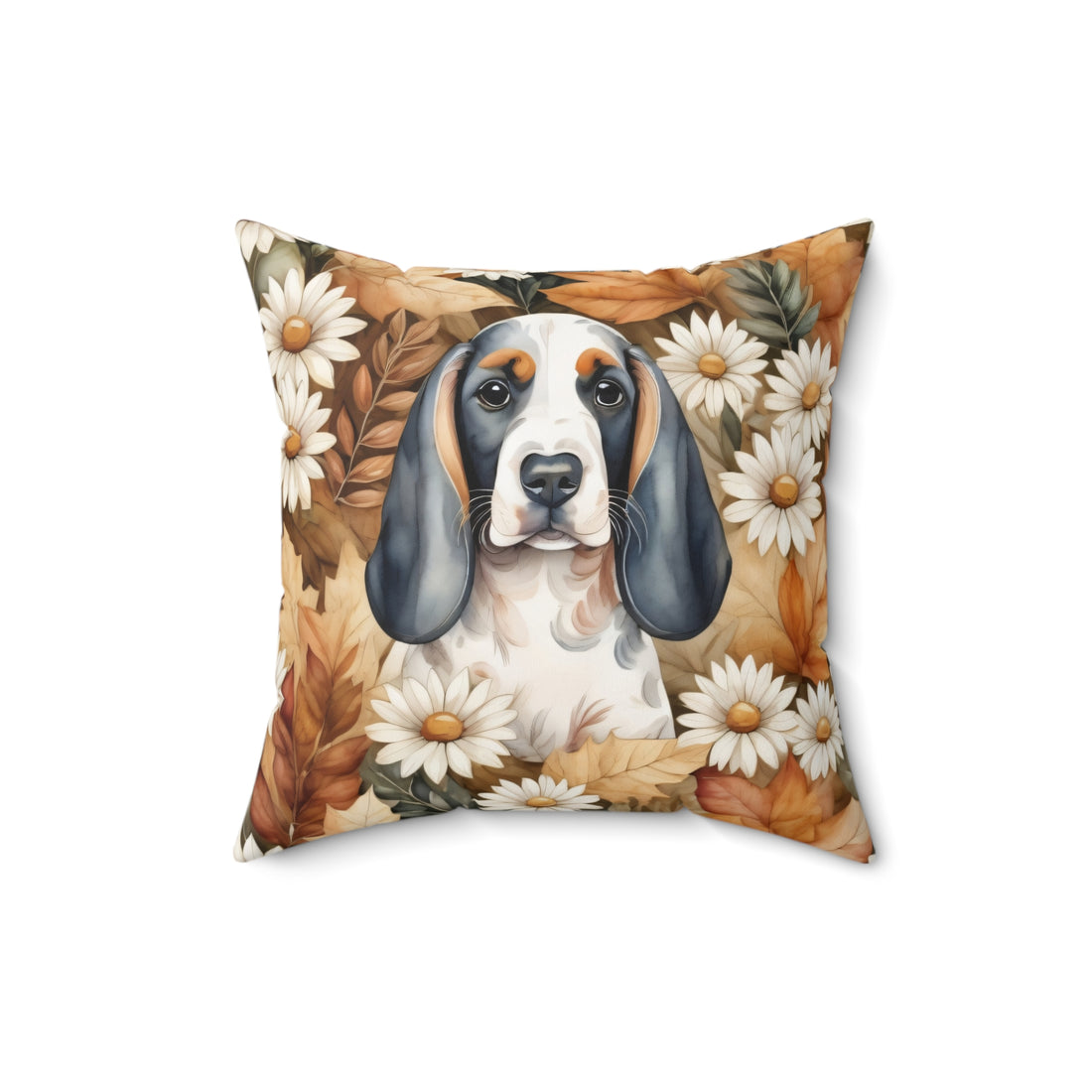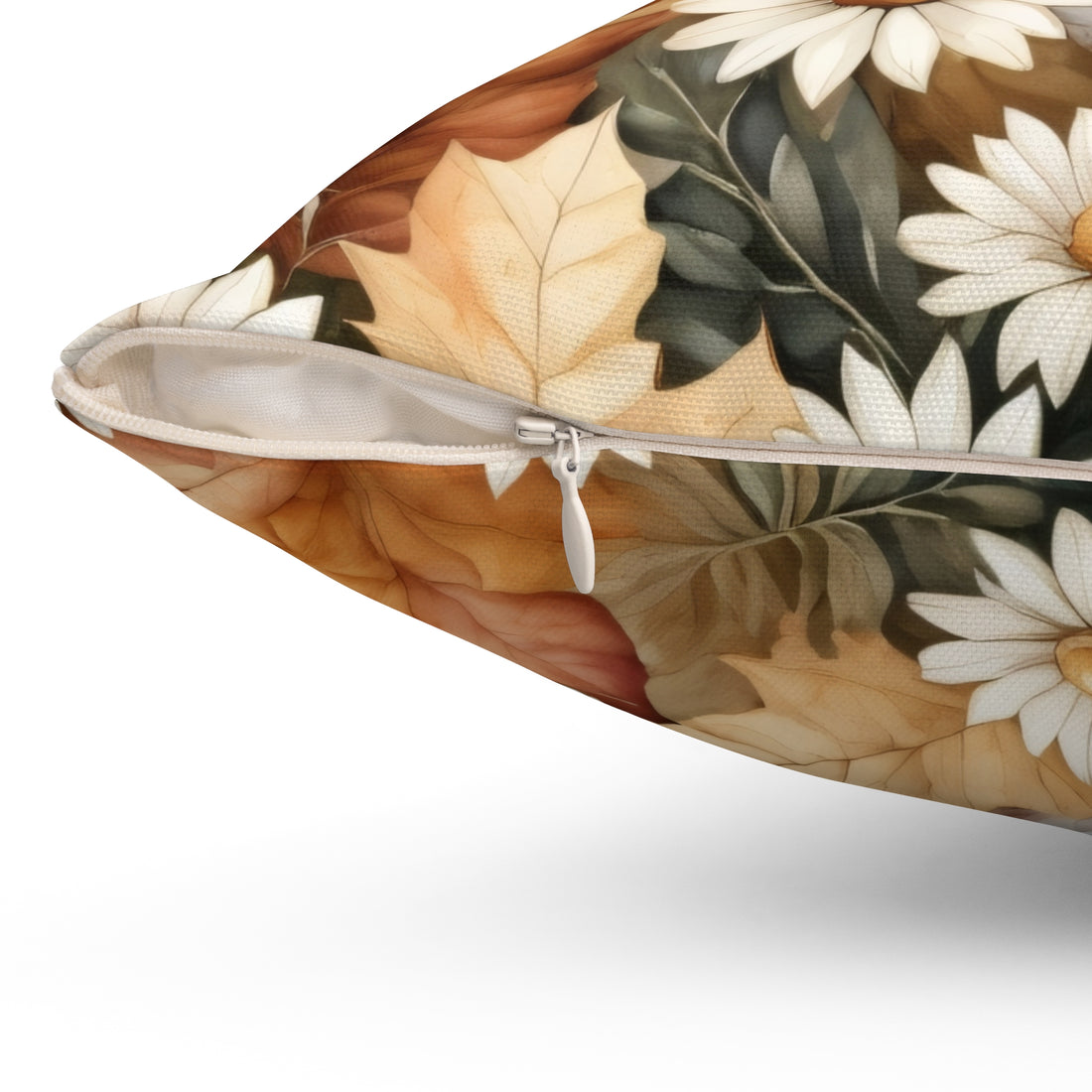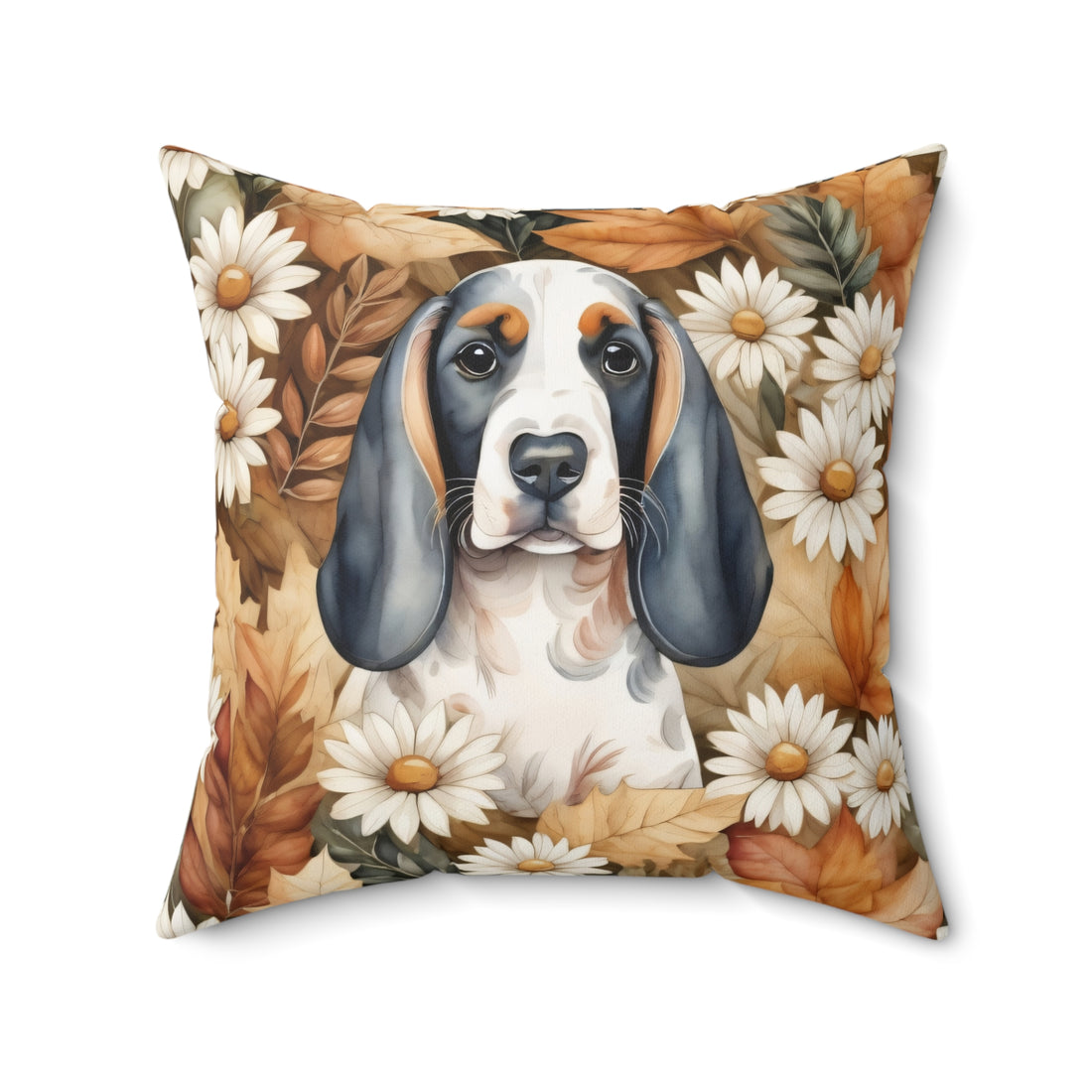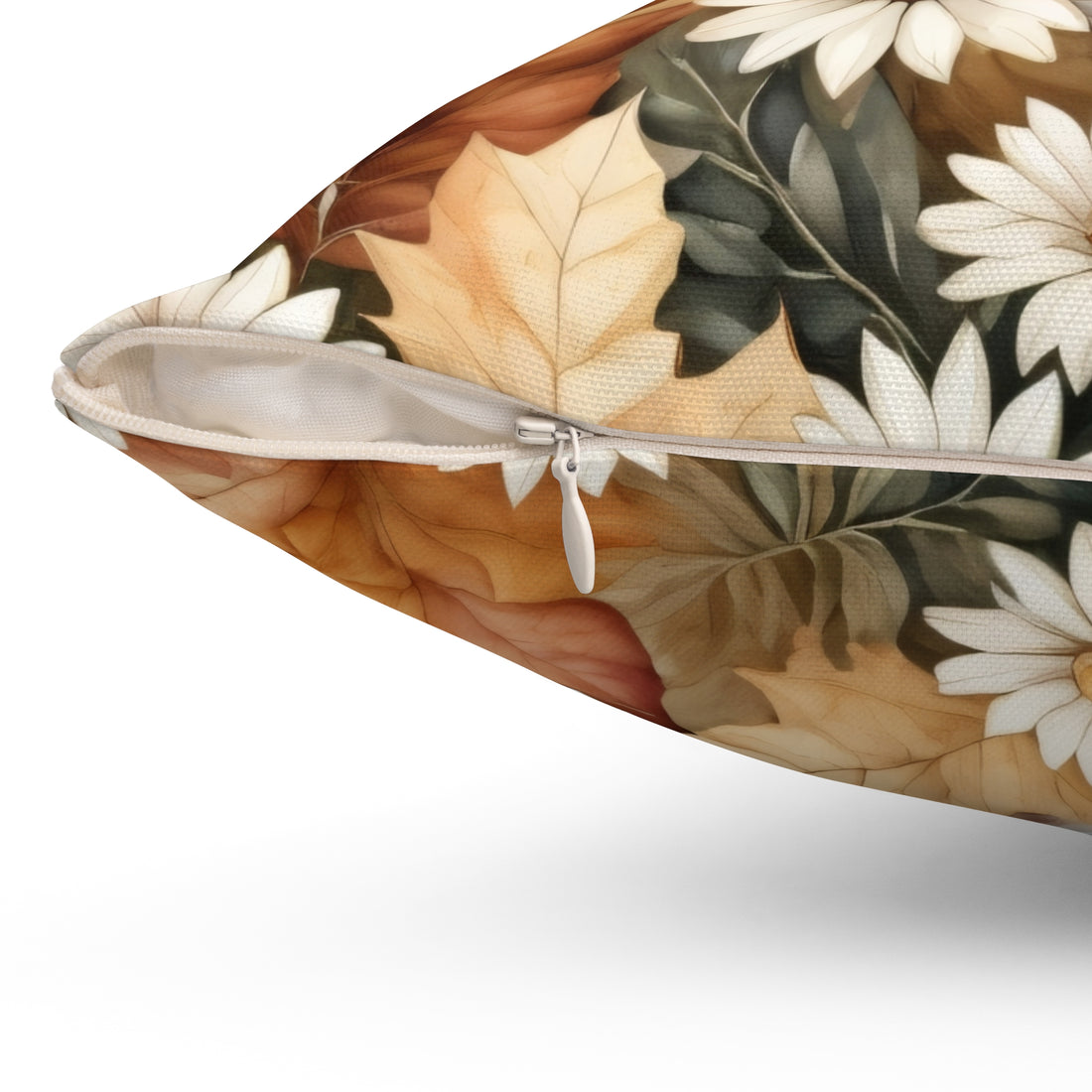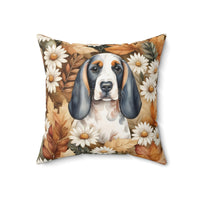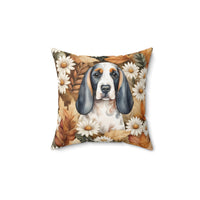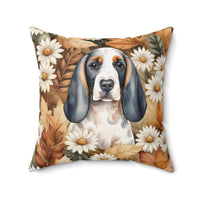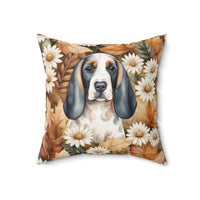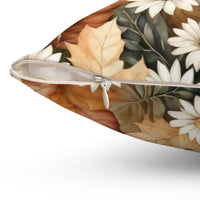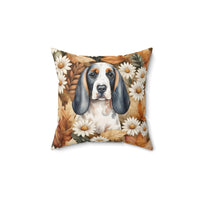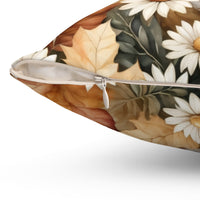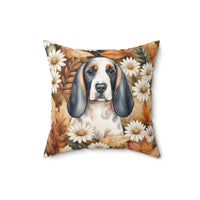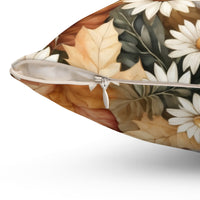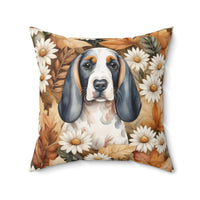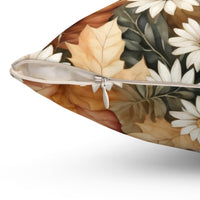 Basset Hound In The Meadow of Autumn Daisies Pillow
With their endearing droopy eyes, velvety ears, and iconic low-slung stature, Basset Hounds are unmistakable and unforgettable. These charming dogs are not only unique in appearance but also in personality. Known for their gentle, laid-back nature and unwavering loyalty, Basset Hounds have a way of winning hearts wherever they go.
Whether they're lounging on the couch or leading you on a leisurely walk, Basset Hounds exude a sense of calm that's simply contagious. They bring a touch of tranquility to any home and are renowned for their ability to create a warm and welcoming atmosphere.
Imagine a tranquil autumn day, where the rustling of fallen leaves meets the gentle sway of white daisies in a sun-kissed meadow. Now, picture a Basset Hound nestled amidst this picturesque scene, their long ears and expressive eyes capturing the essence of serenity and wonder.
Our Basset Hound in a Meadow Pillow brings this enchanting tableau into your home, inviting you to experience the beauty of nature and the comforting presence of this lovable breed. As you rest against this pillow, let the soothing image of the Basset Hound and the meadow transport you to a place of calm reflection and contentment.
The white daisies symbolize purity and innocence, while the autumn leaves represent the beauty of life's changing seasons. Together, they create a harmonious blend of tranquility and nostalgia that will infuse your space with a sense of peaceful beauty.
Place this pillow on your couch, bed, or favorite reading chair, and let the Basset Hound in a Meadow Pillow remind you to appreciate the simple joys of life, the enduring beauty of nature, and the warm companionship of your furry friend.
Room accents shouldn't be underrated. These beautiful indoor pillows in various sizes serve as statement pieces, creating a personalized environment.
.: 100% Polyester cover
.: 100% Polyester pillow included
.: Double sided print
.: Concealed zipper
.: Note: Pre-constructed item. Size variance +/- 0.5"
Yumigara believes that empowerment begins with helping one another. For every Yumigara Private Label brand purchased, you are supporting small business owners from different parts of the world.
Our affiliate program enables Yumigara supporters to have passive income by recommending our product to friends and family.
Everyone's a winner in Yumigara.
We have a 14-day return for refund policy, which means you have 14 calendar days after receiving your item to request a return. To be eligible for a return, your item must be in the same condition that you received it, no signs of wear, with tags, and in its original packaging. You'll also need the receipt or proof of purchase. To start a return, you can contact us at hello@yumigara.com .