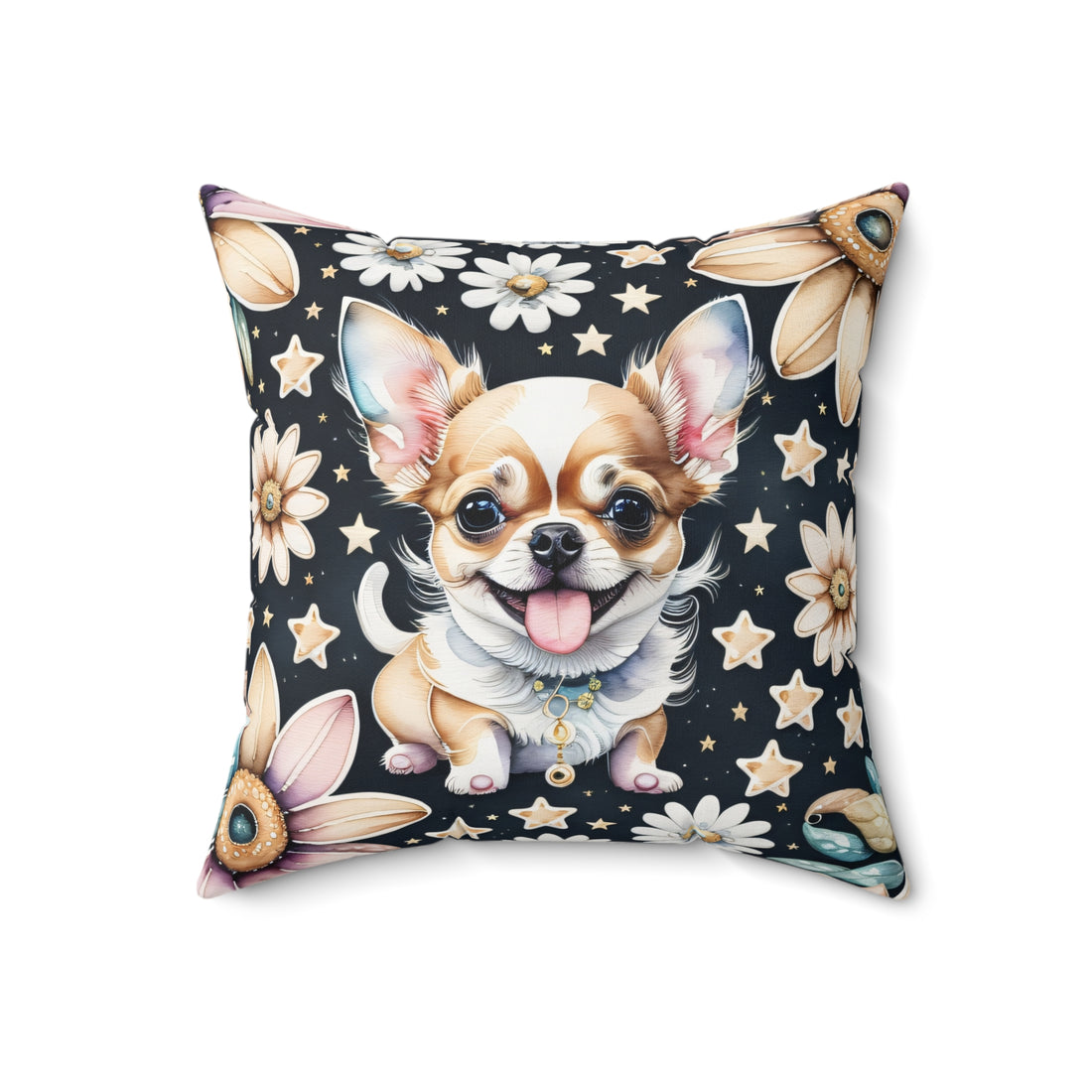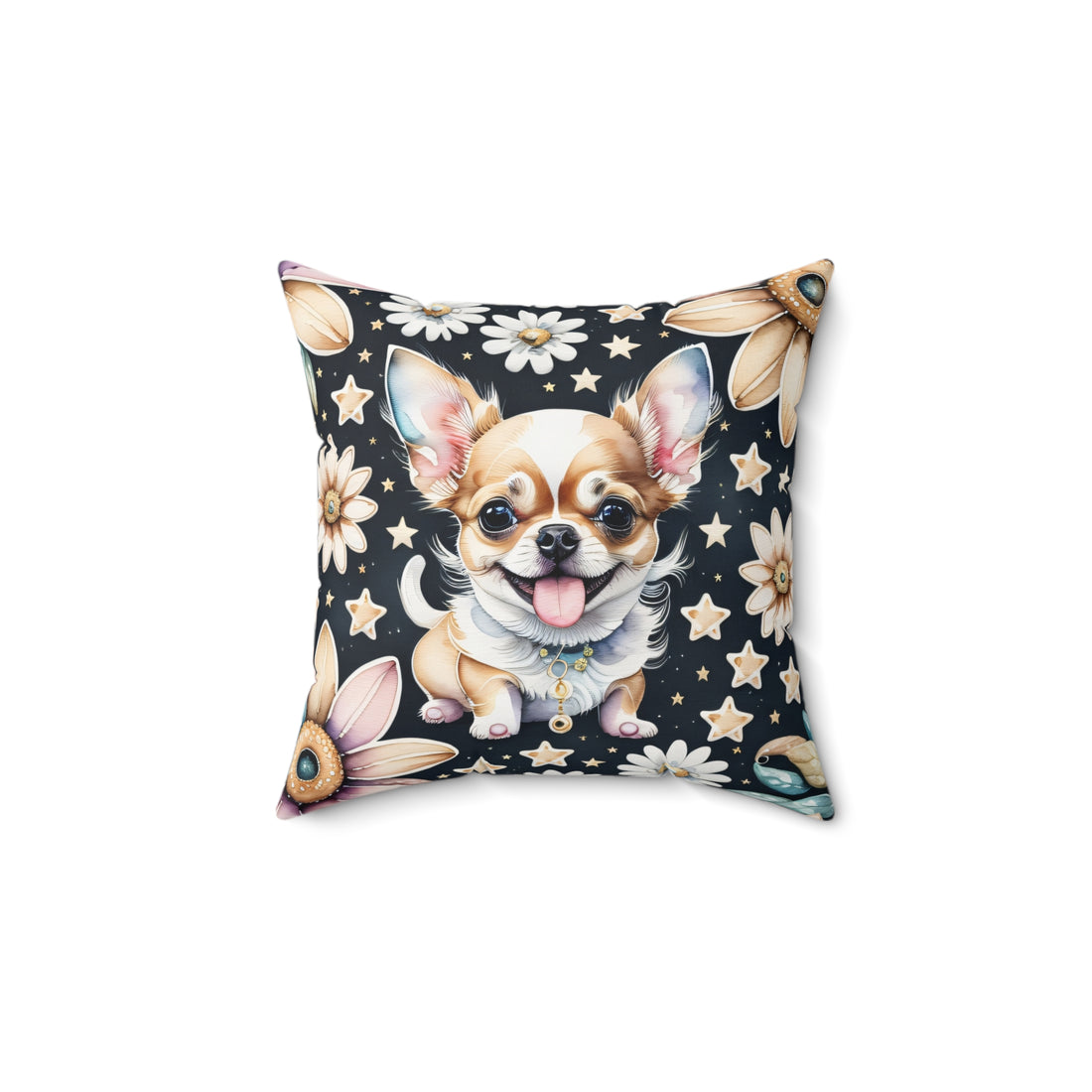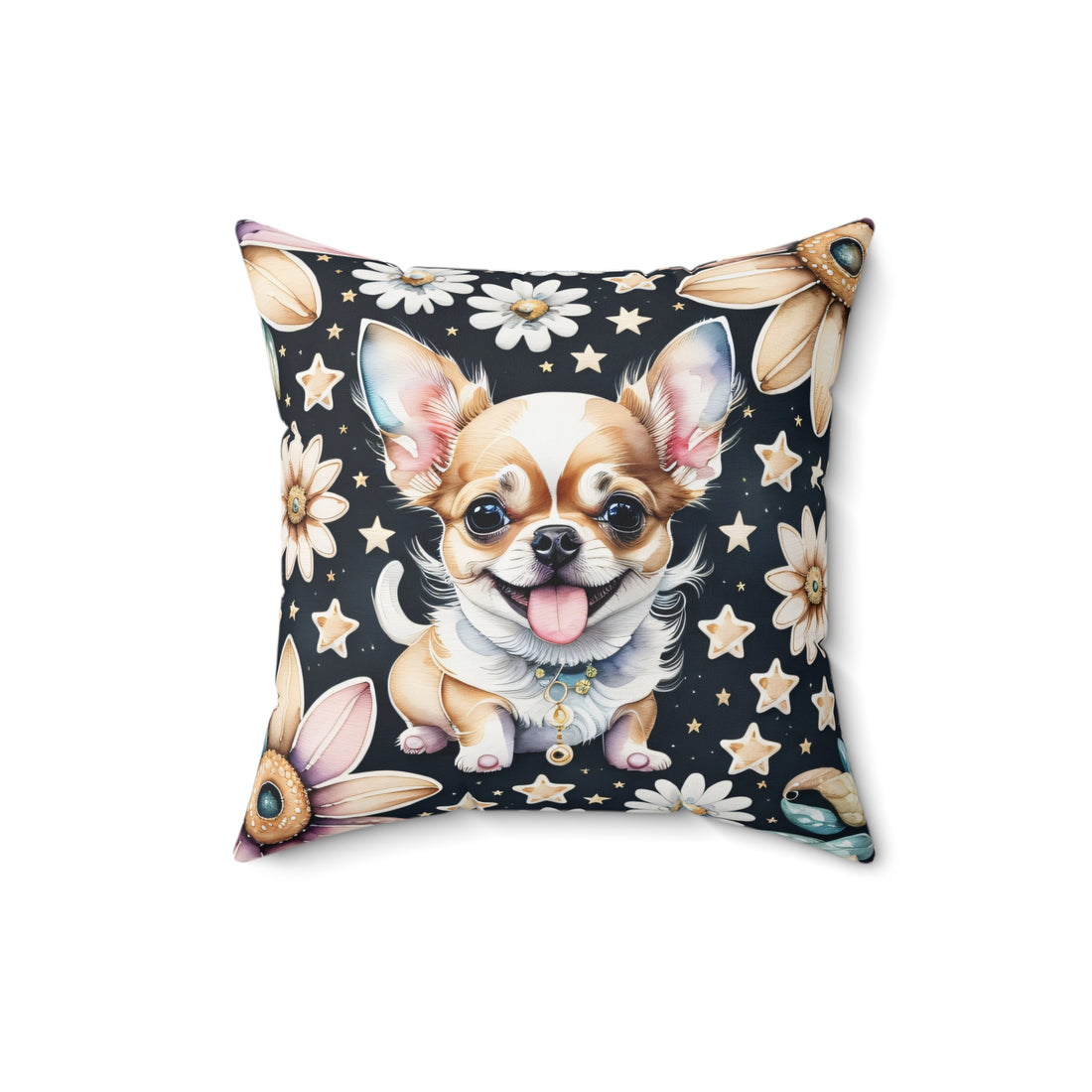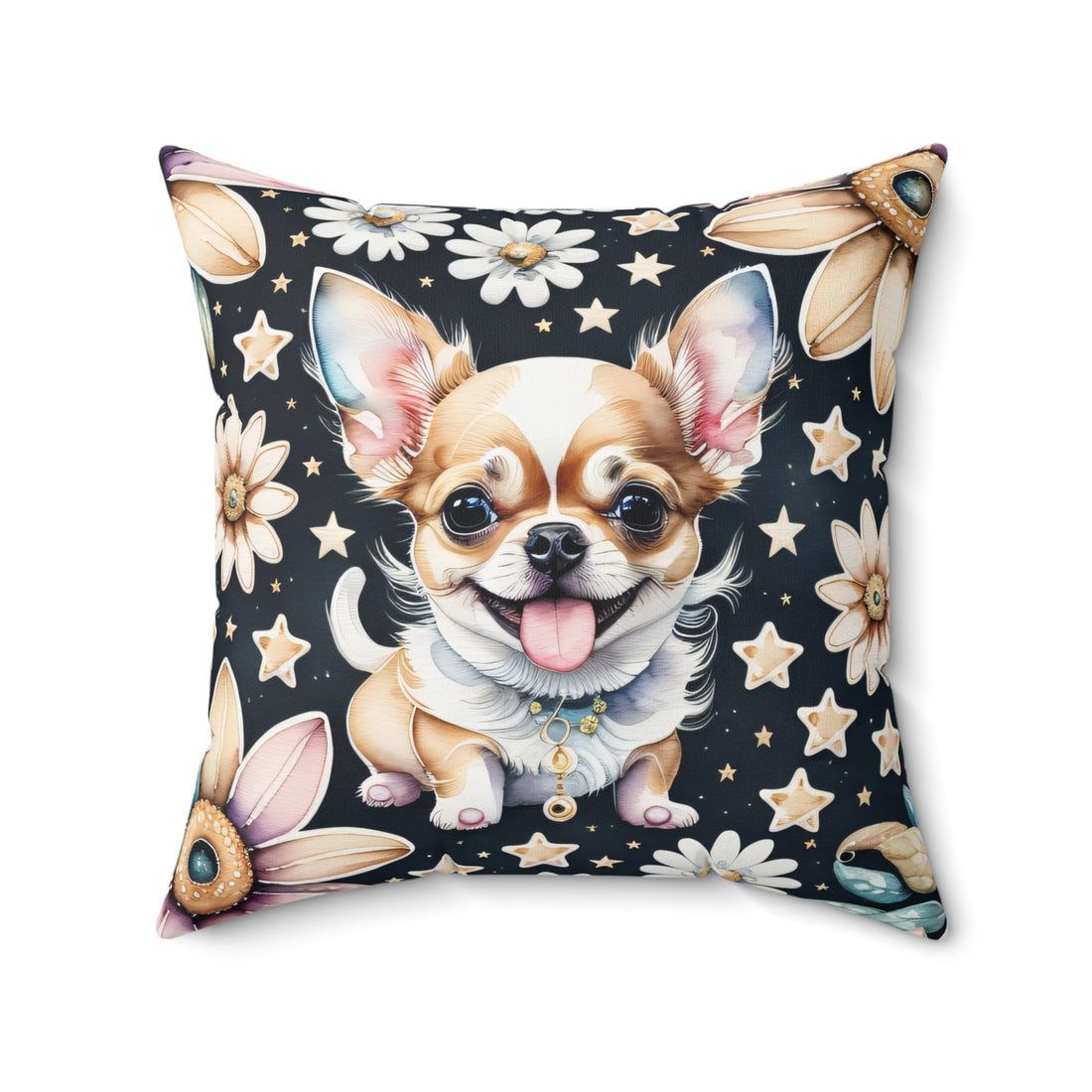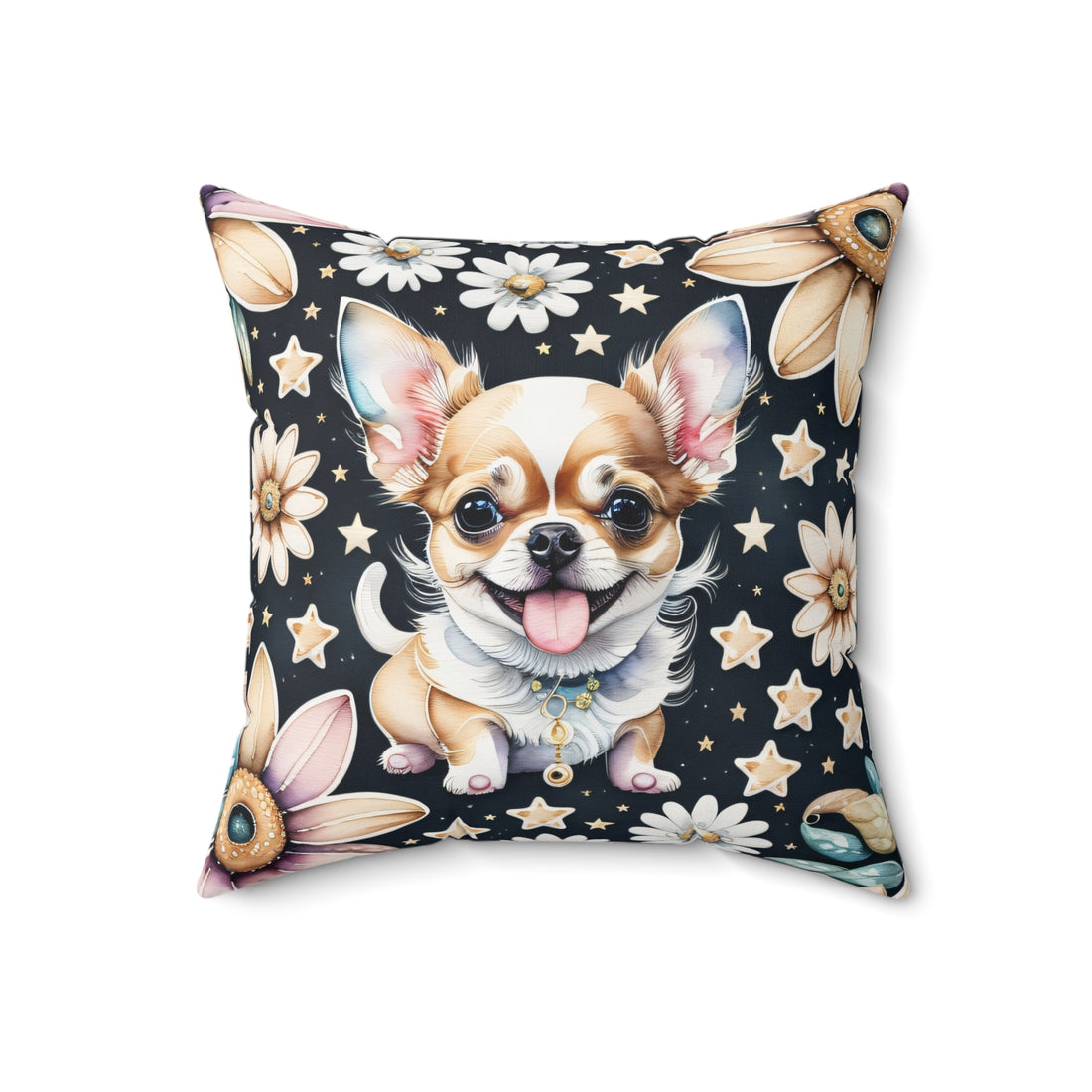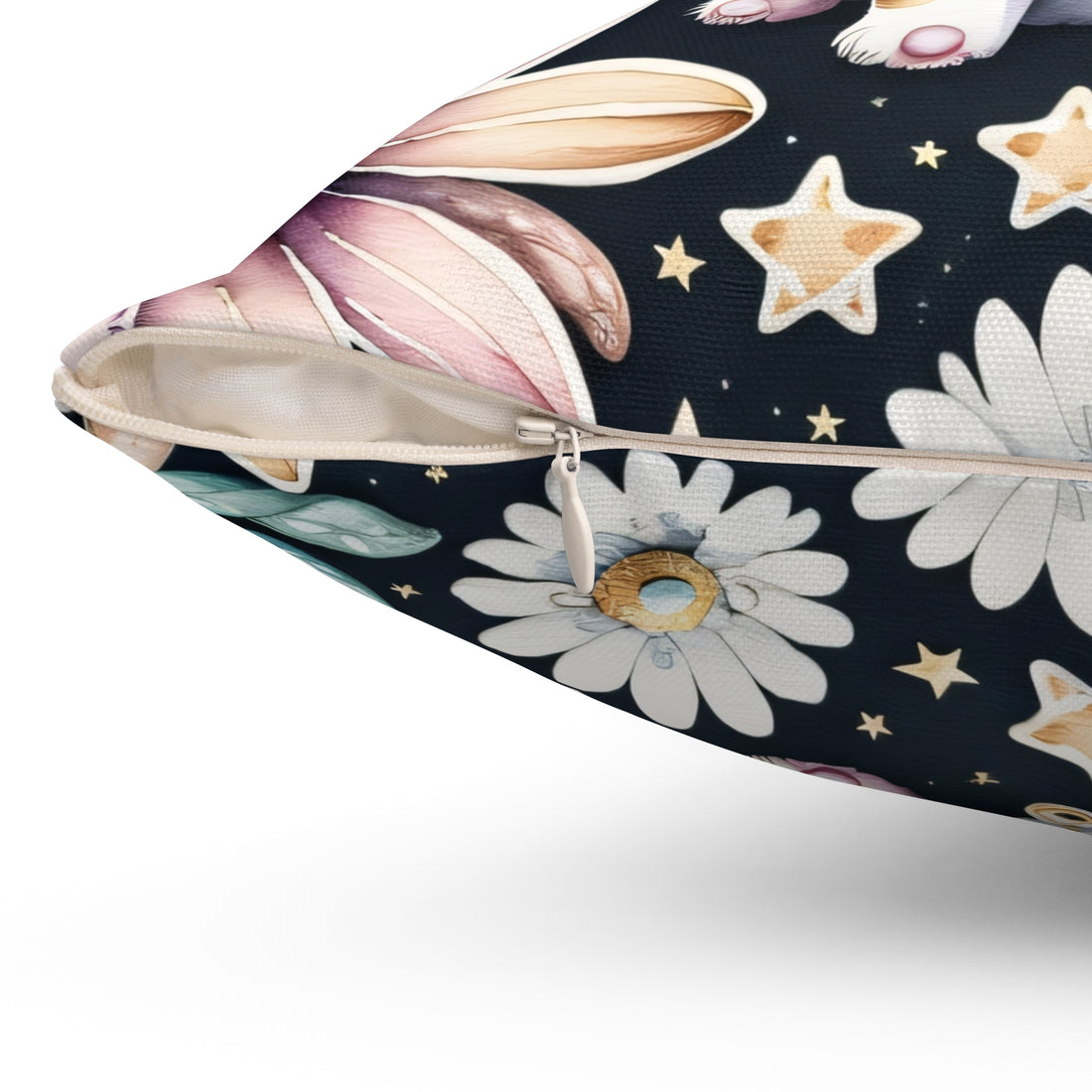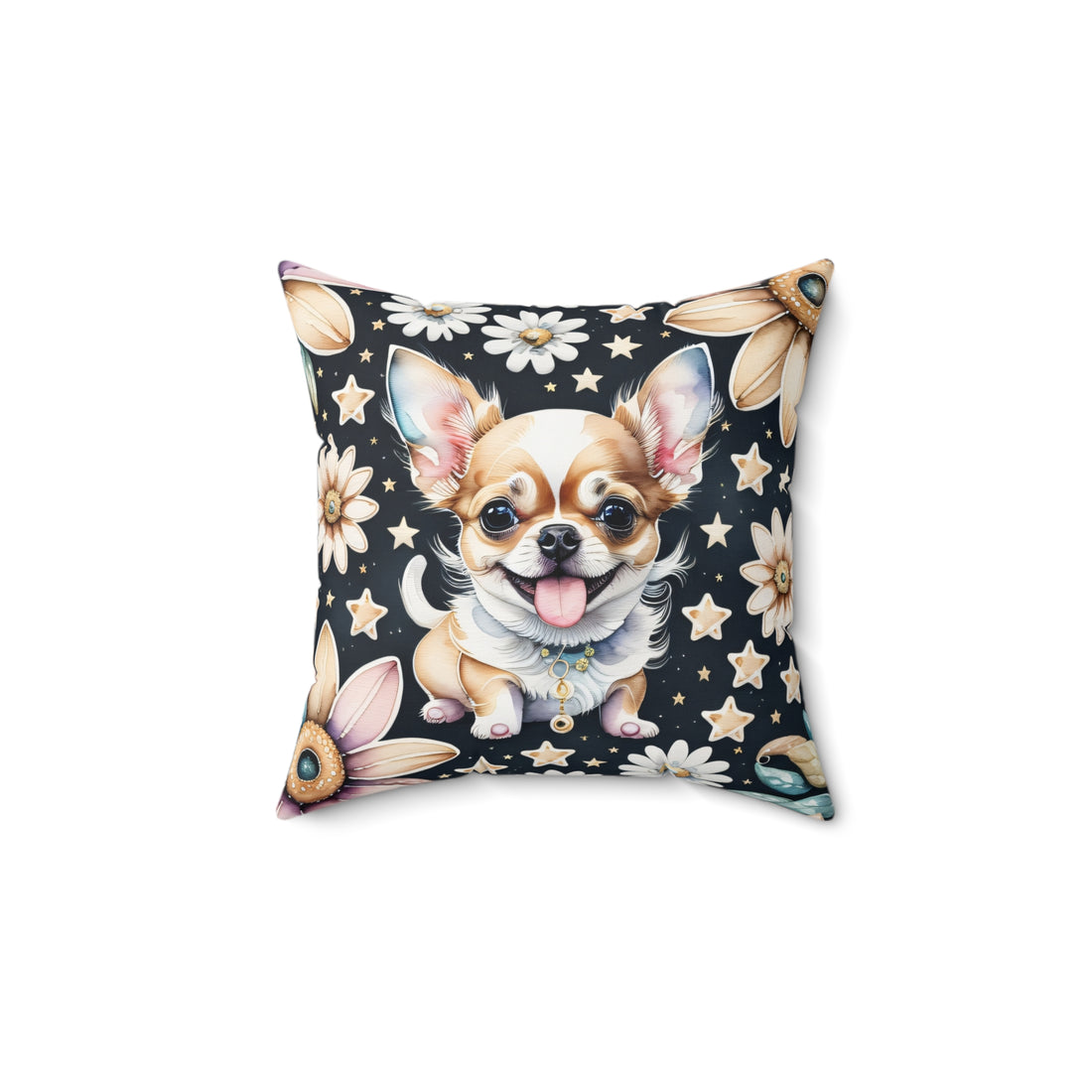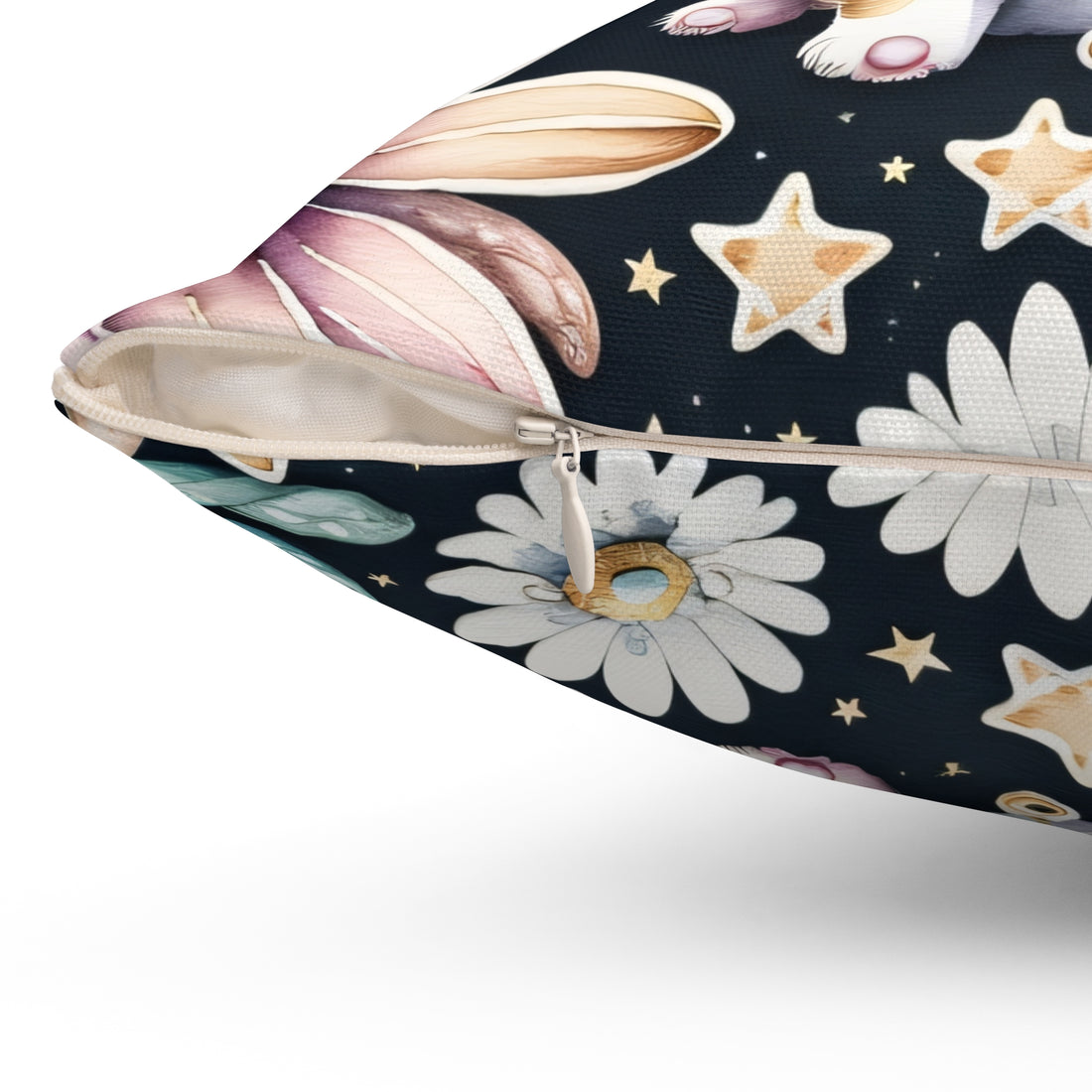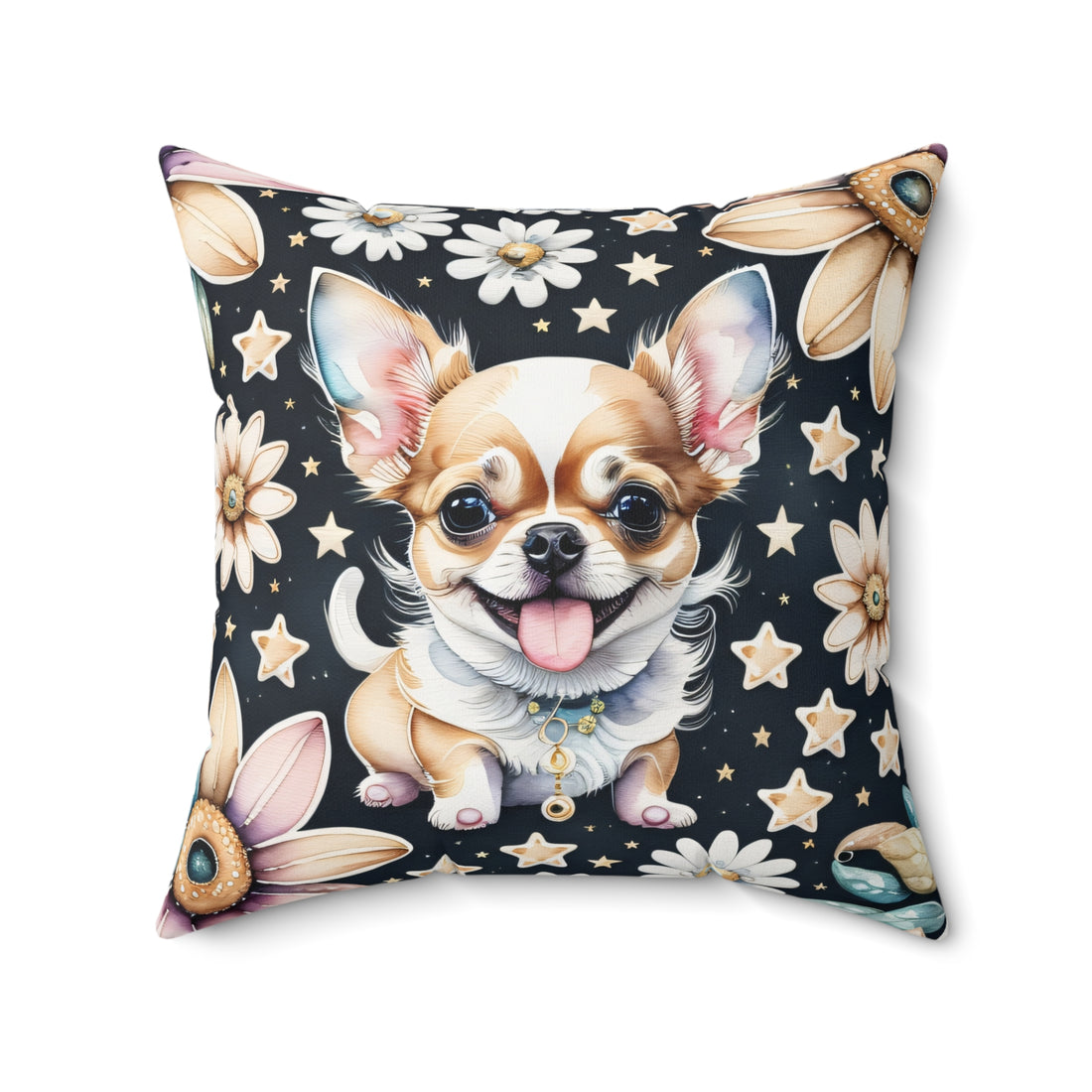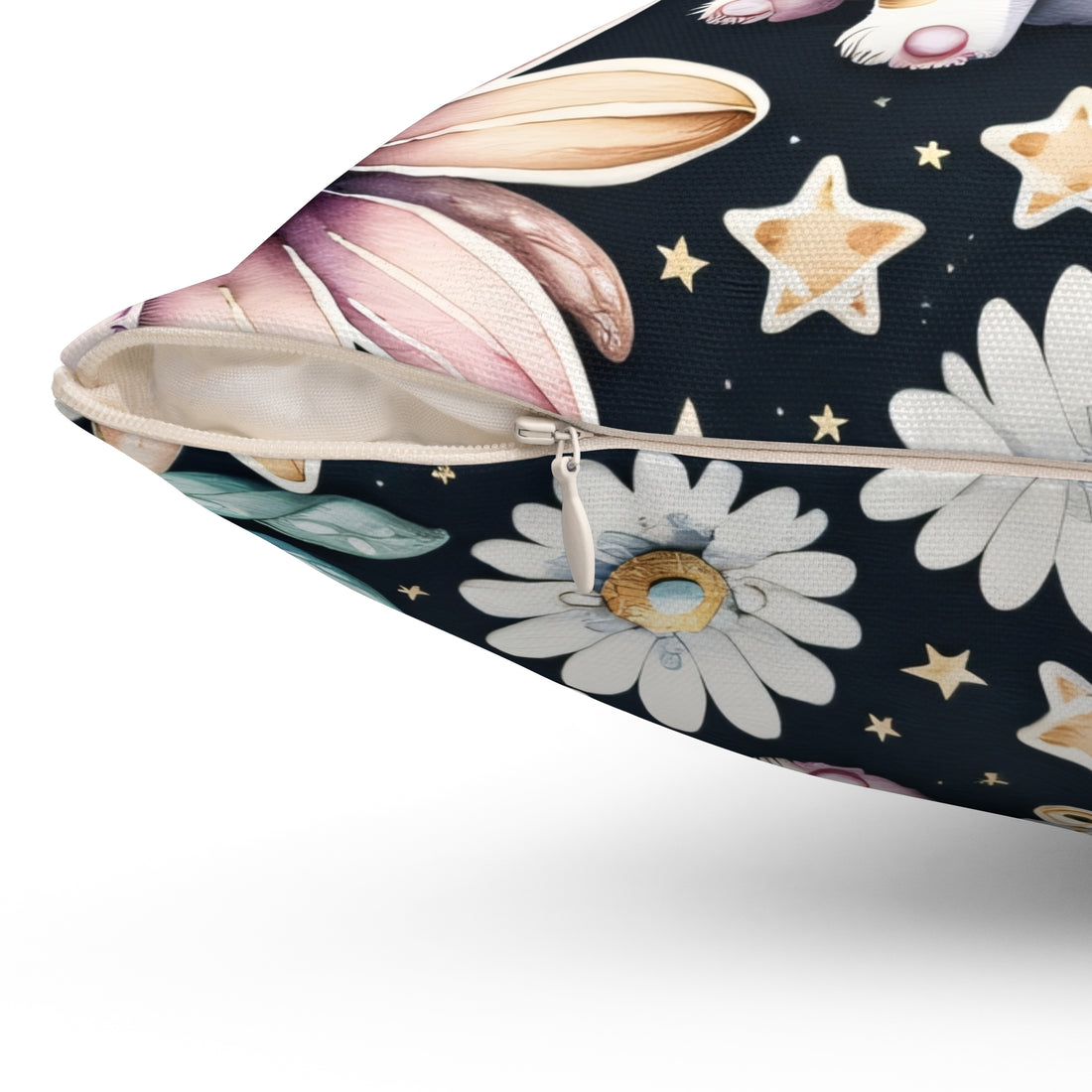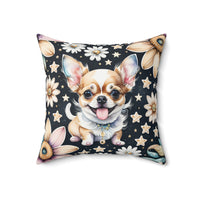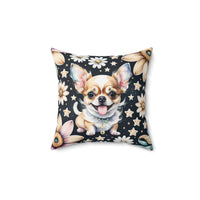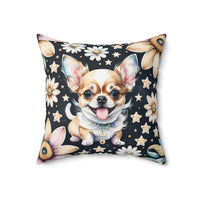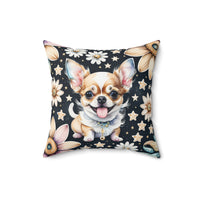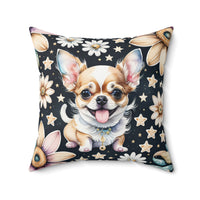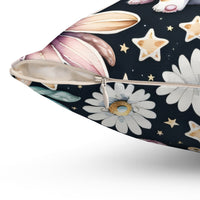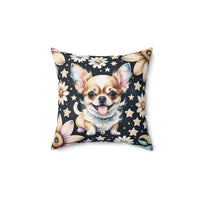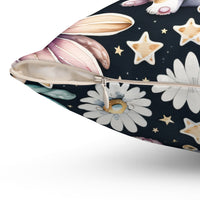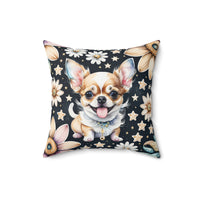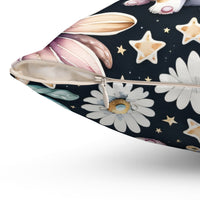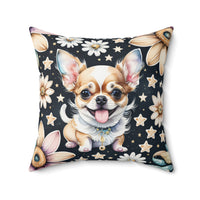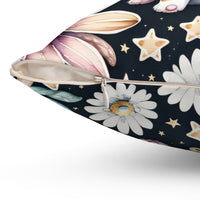 Chihuahua Daisy Midnight Stars Spun Polyester Square Pillow
Introducing our Chihuahua Daisy Midnight Stars Polyester Pillow Collection, where the charm of these spirited canines meets the mystique of the cosmos, all wrapped in comfort and style. These meticulously crafted pillows feature an enchanting Chihuahua set against a backdrop of midnight stars, artfully printed on high-quality polyester fabric. With sizes ranging from the intimate 14x14 inches to the expansive 20x20 inches, this collection offers a versatile array to cater to your interior decor aspirations.
Each pillow in this collection captures the captivating essence of the Chihuahua, those pint-sized companions known for their boundless personality and unwavering loyalty. The Chihuahua's expressive eyes and inquisitive ears convey a sense of connection and joy, inviting you to revel in their presence.
What sets this collection apart is its adaptability to your decor preferences. The 14x14-inch pillow can be the perfect accent for a cozy reading corner or an understated addition to your favorite armchair, while the 20x20-inch option can command attention as a striking centerpiece on your sofa or bed. These pillows effortlessly bridge the gap between aesthetics and function, promising both visual delight and restful relaxation.
Crafted with meticulous attention to detail, these pillows exude a luxurious softness that beckons you to unwind and snuggle. The polyester fabric not only showcases the vivid colors of the Chihuahua and the beguiling midnight stars but also ensures long-lasting durability and easy maintenance. Whether you're embracing one during a movie night or exhibiting them as artistic accents, these pillows offer a harmonious blend of coziness and elegance.
The Chihuahua Daisy Midnight Stars Polyester Pillow Collection serves as an homage to the charismatic presence of Chihuahuas in our lives, celebrating the love and joy these small dogs bring. They make a heartfelt gift for Chihuahua enthusiasts and all those who cherish the companionship of dogs.
In summary, our Chihuahua Daisy Midnight Stars Polyester Pillow Collection, available in sizes ranging from 14x14 inches to 20x20 inches, is a tribute to the magic of Chihuahuas and the enchantment of the midnight sky. Whether you're looking to create a cozy haven or a captivating focal point in your decor, these pillows are designed to fulfill your artistic and comfort desires. Crafted from premium materials and adorned with an endearing design, they capture the spirit of the Chihuahua breed and remind us of the extraordinary joy that our four-legged friends bring into our lives. Illuminate your home with the celestial allure of Chihuahua Daisy Midnight Stars and let every day shine with the radiance of love and companionship.
Room accents shouldn't be underrated. These beautiful indoor pillows in various sizes serve as statement pieces, creating a personalized environment.
.: 100% Polyester cover
.: 100% Polyester pillow included
.: Double sided print
.: Concealed zipper
.: Note: Pre-constructed item. Size variance +/- 0.5"
Yumigara believes that empowerment begins with helping one another. For every Yumigara Private Label brand purchased, you are supporting small business owners from different parts of the world.
Our affiliate program enables Yumigara supporters to have passive income by recommending our product to friends and family.
Everyone's a winner in Yumigara.
We have a 14-day return for refund policy, which means you have 14 calendar days after receiving your item to request a return. To be eligible for a return, your item must be in the same condition that you received it, no signs of wear, with tags, and in its original packaging. You'll also need the receipt or proof of purchase. To start a return, you can contact us at hello@yumigara.com .