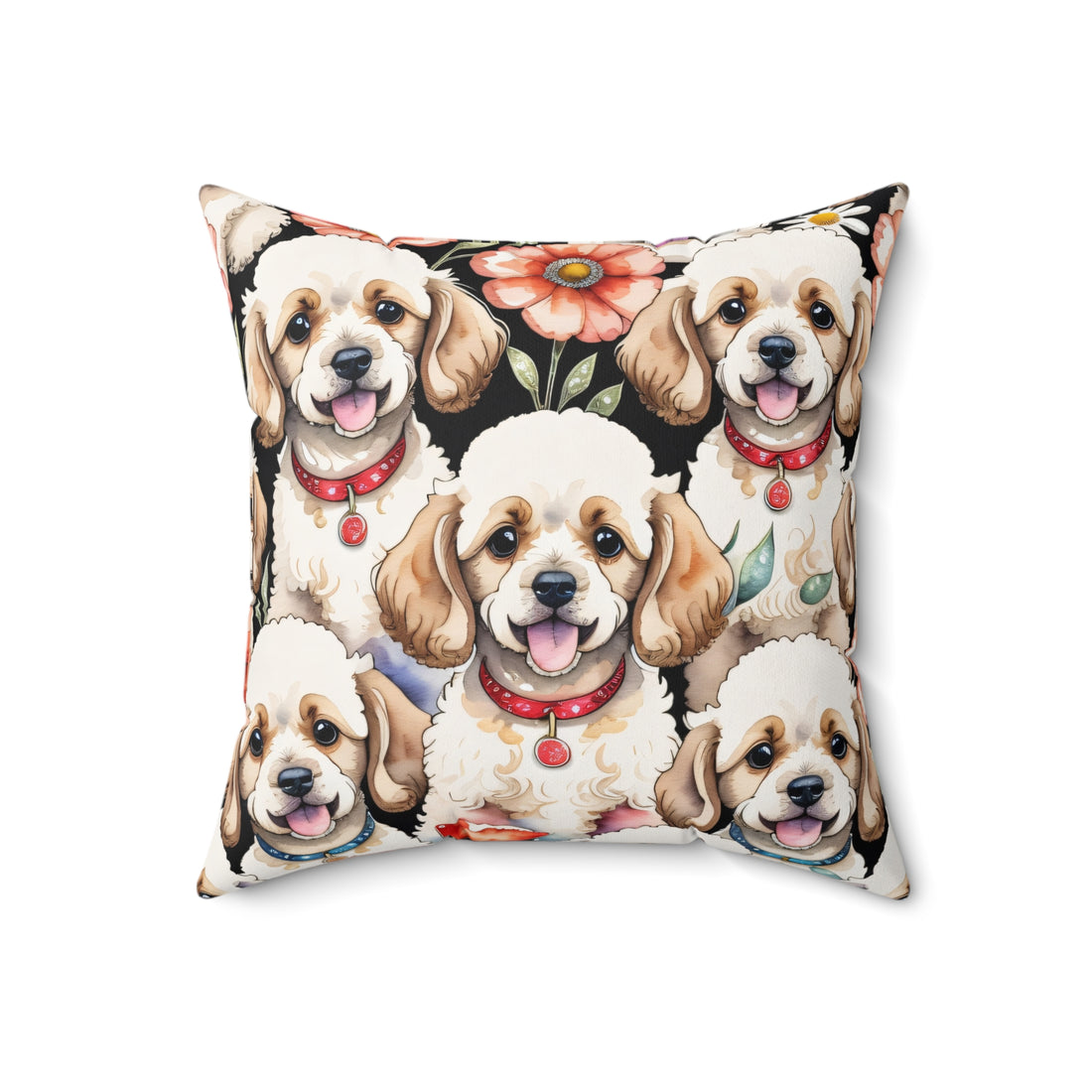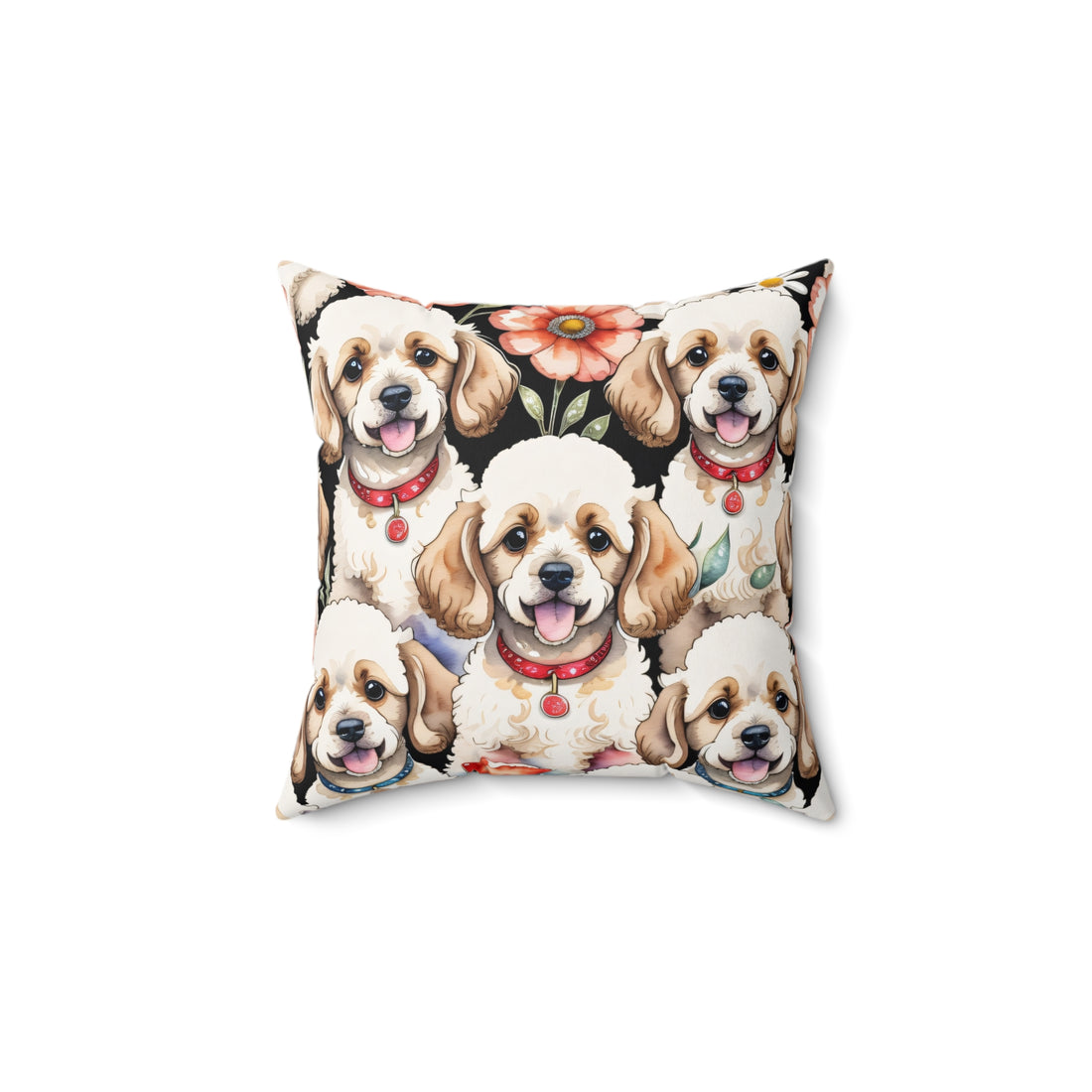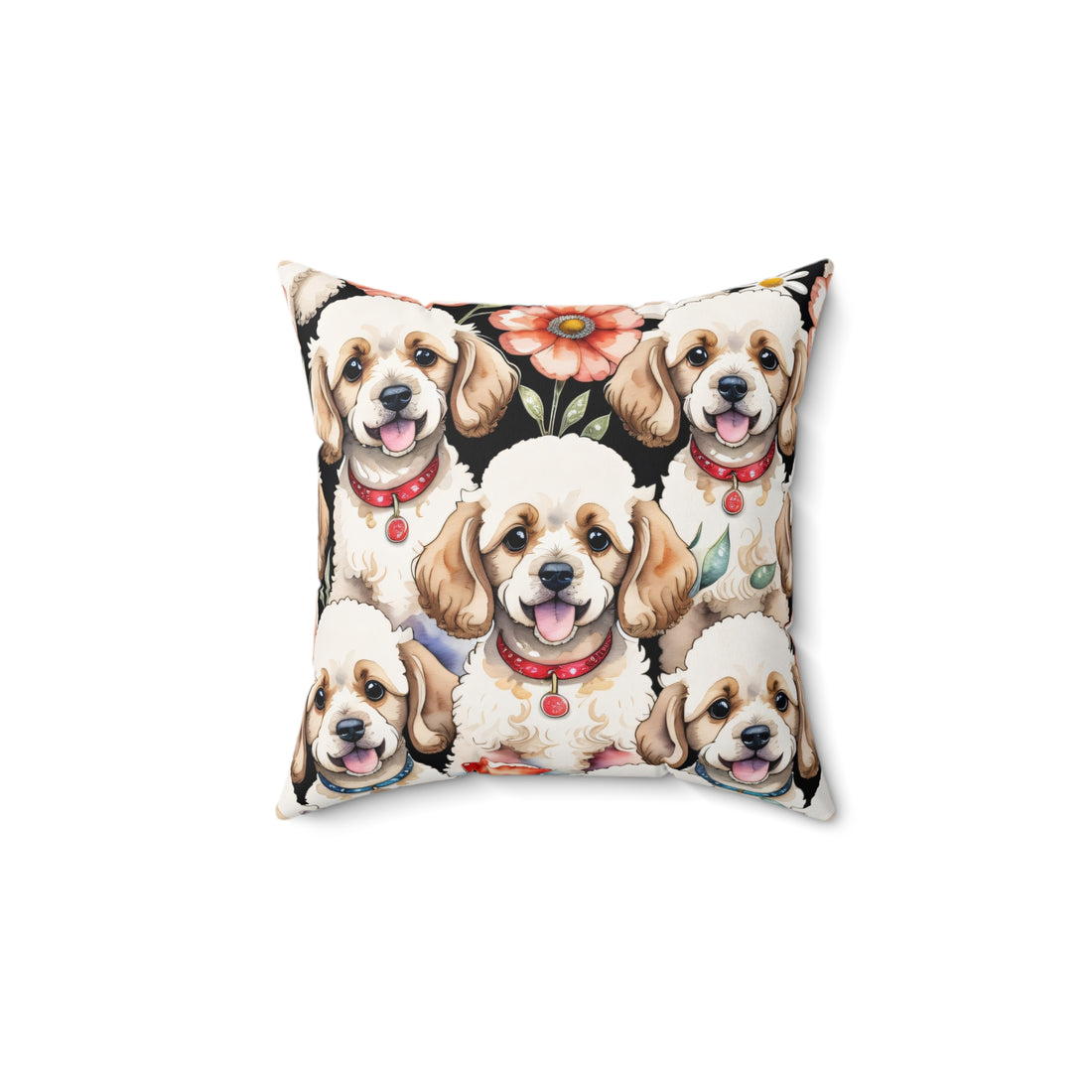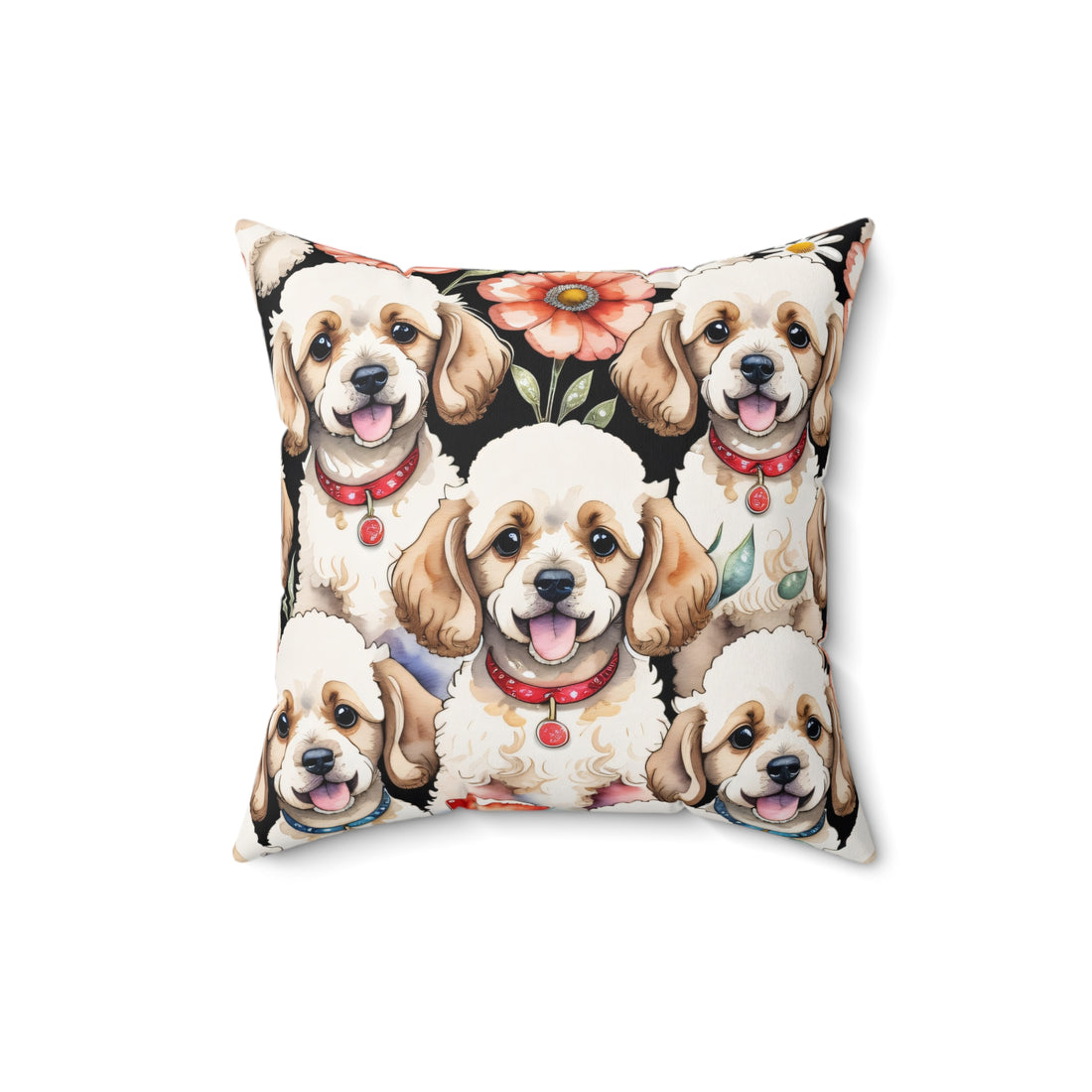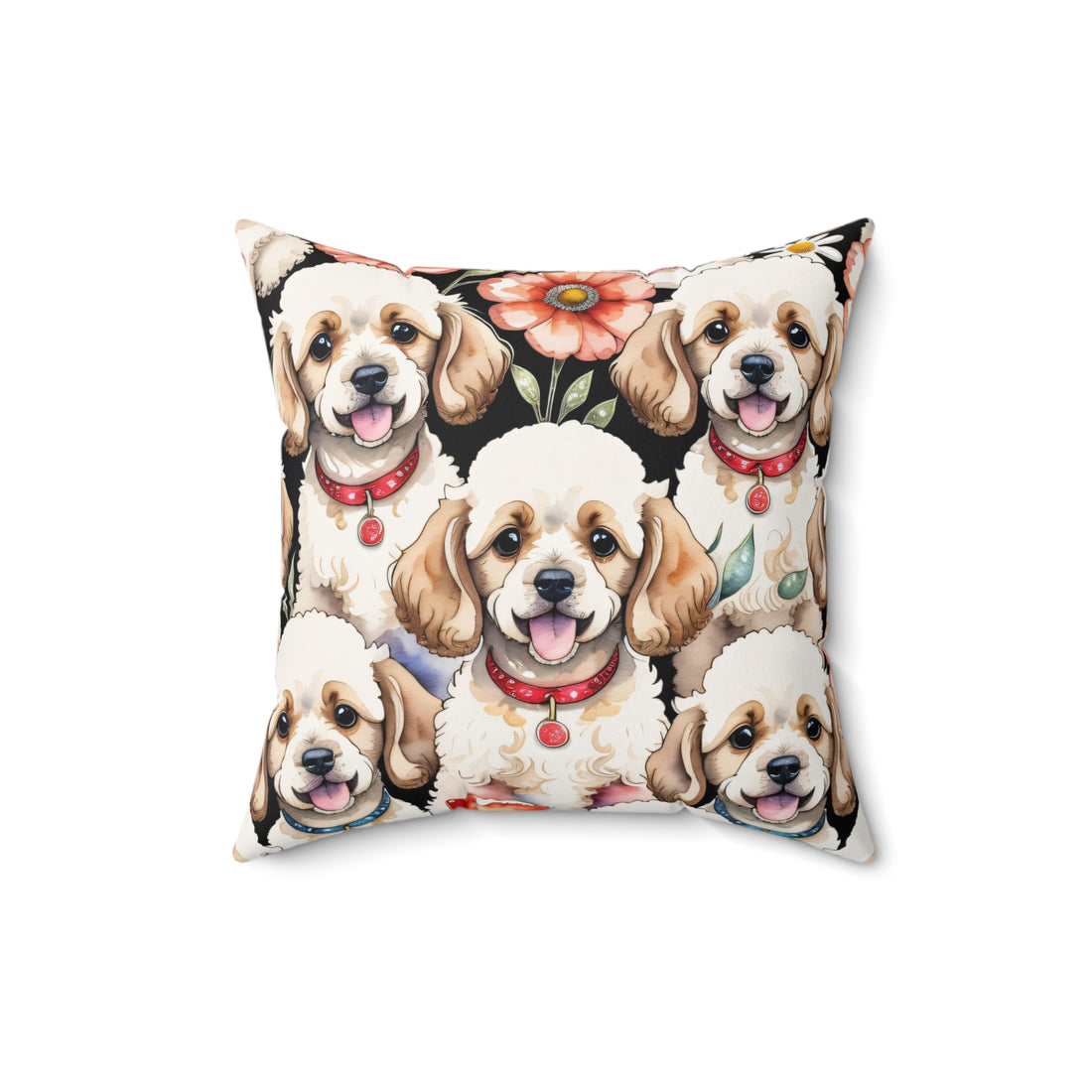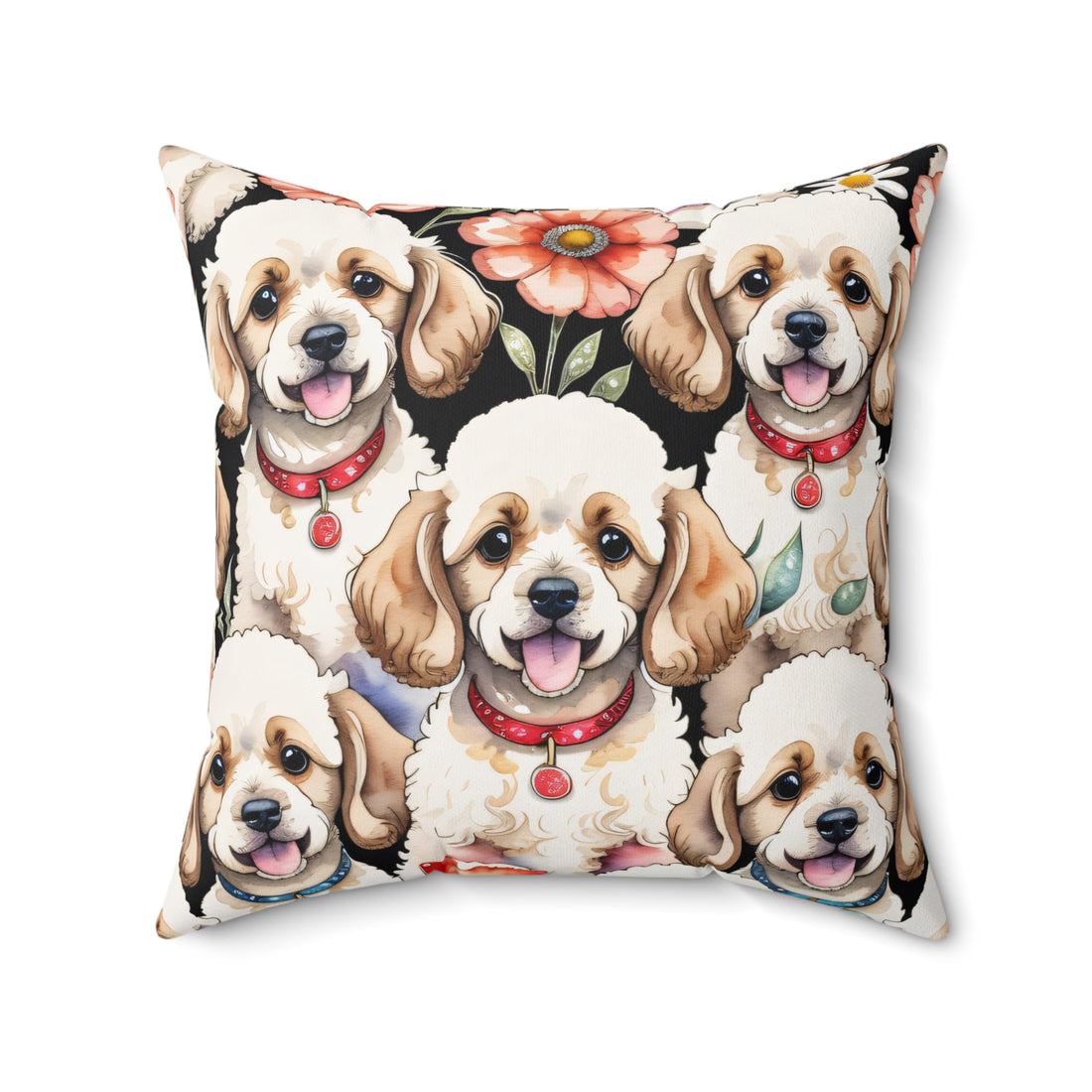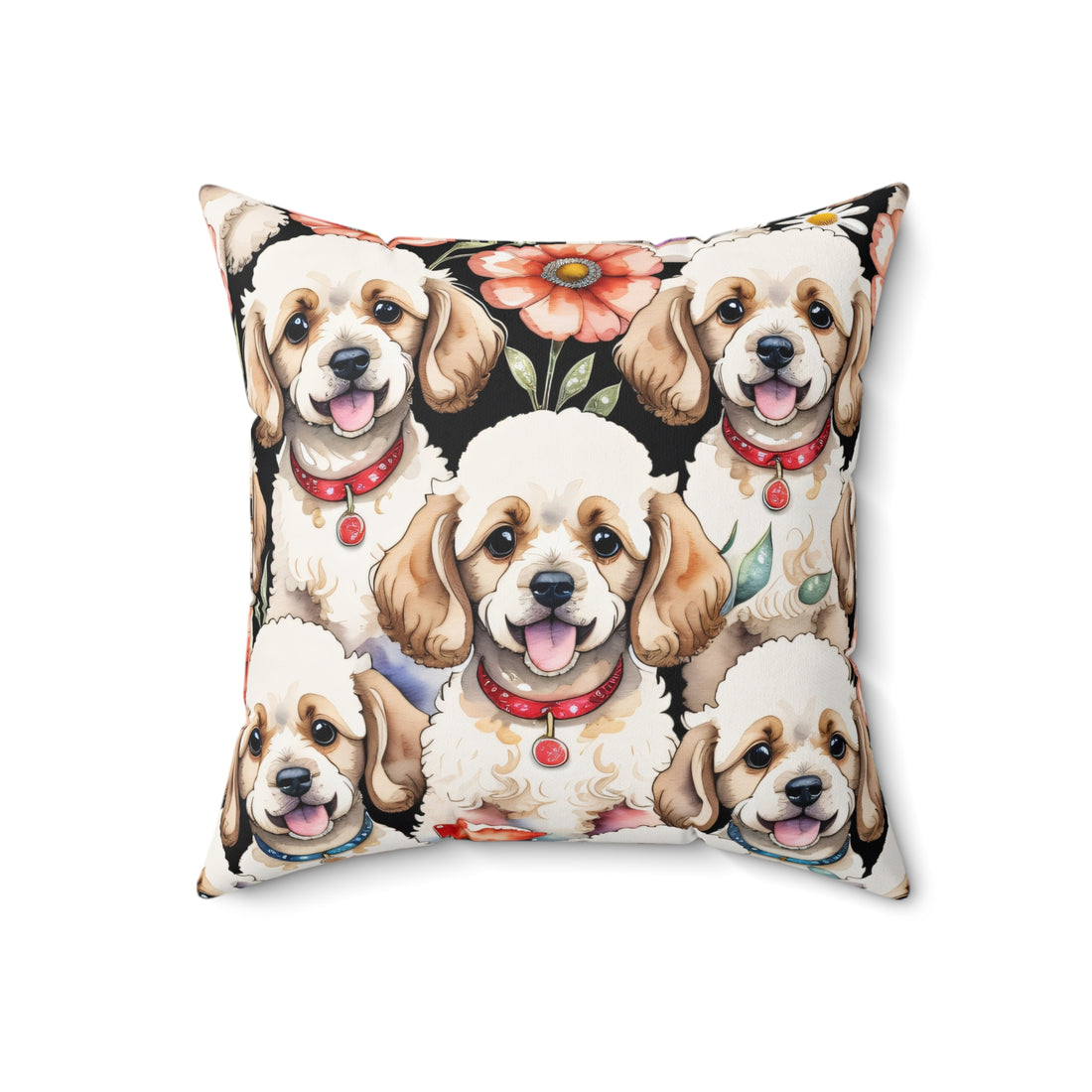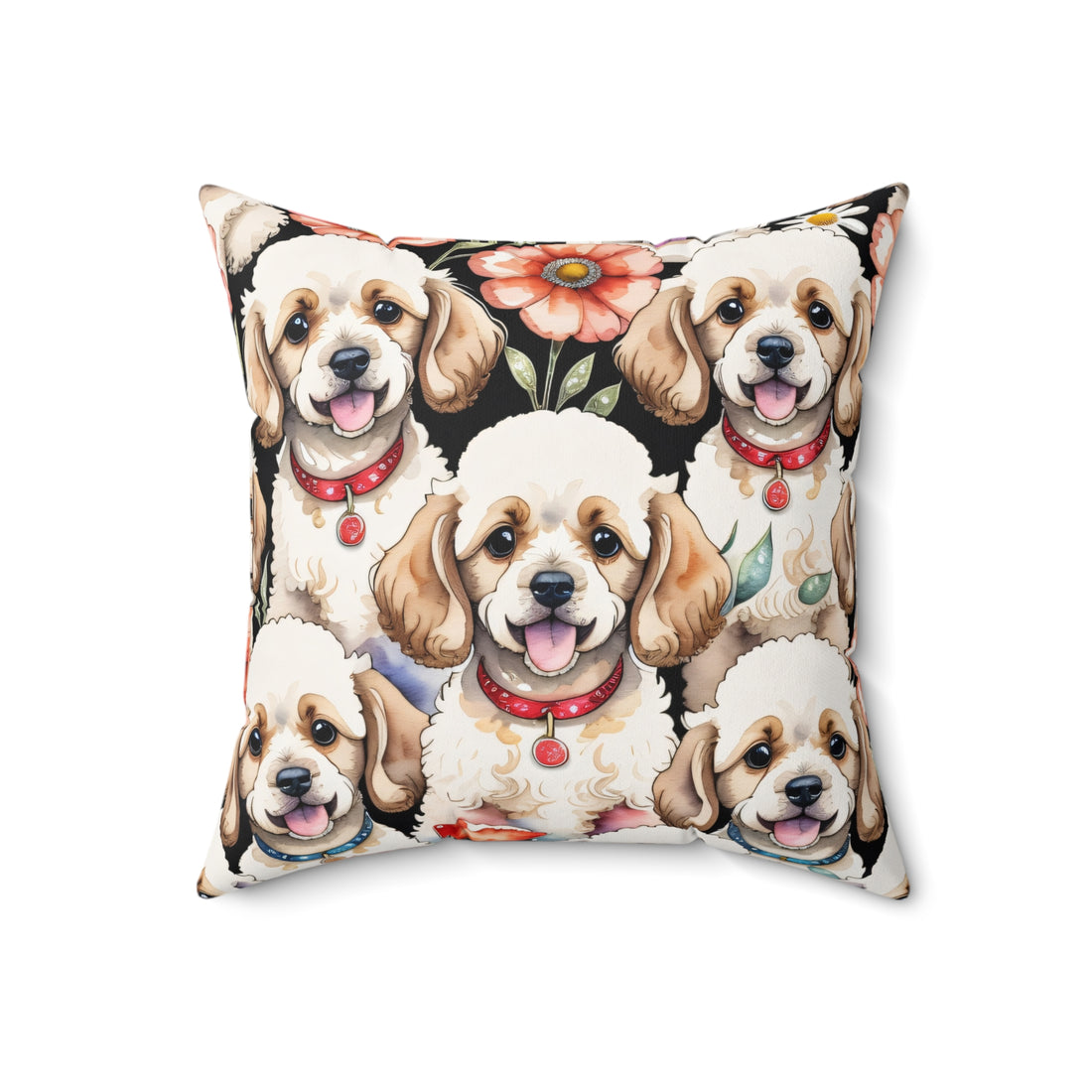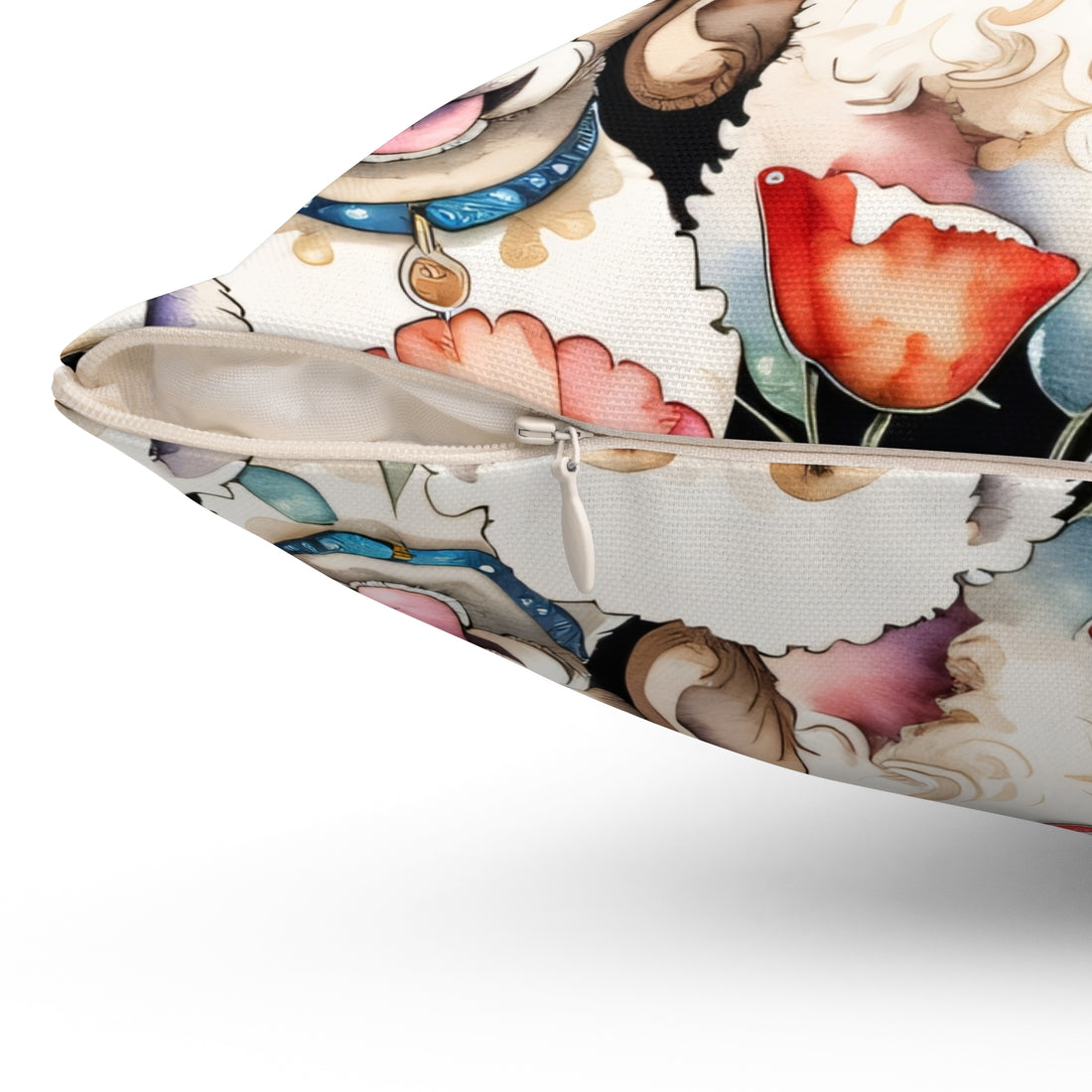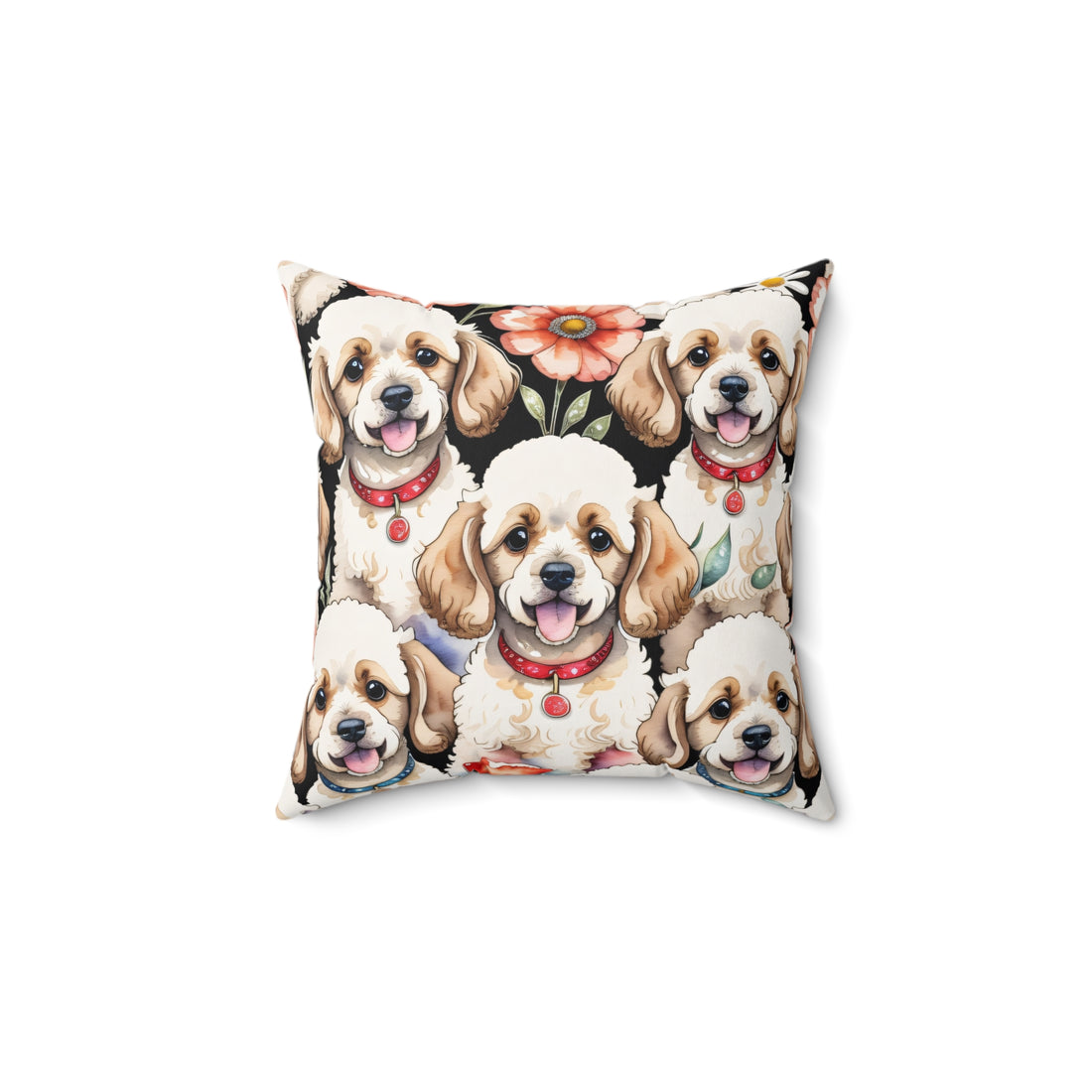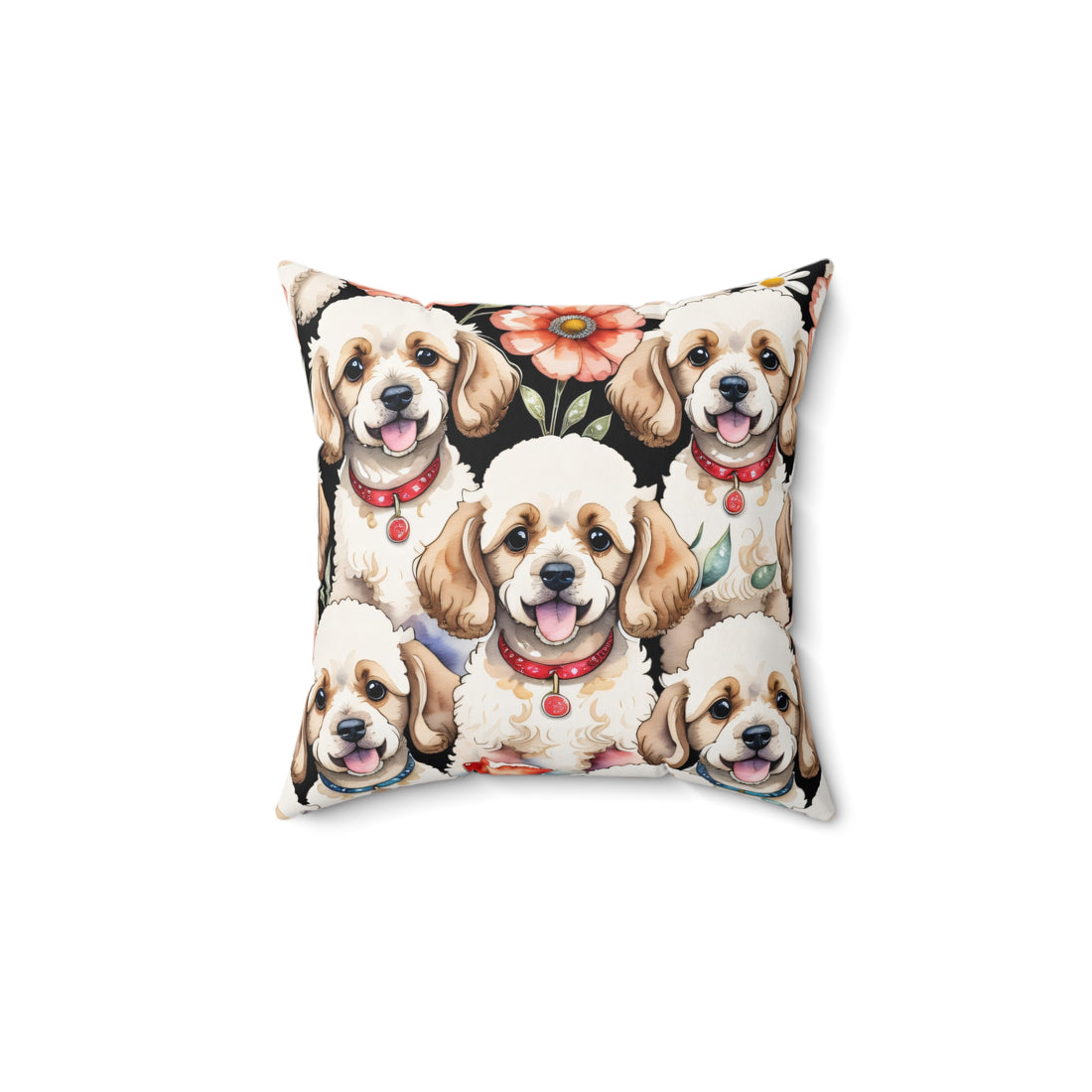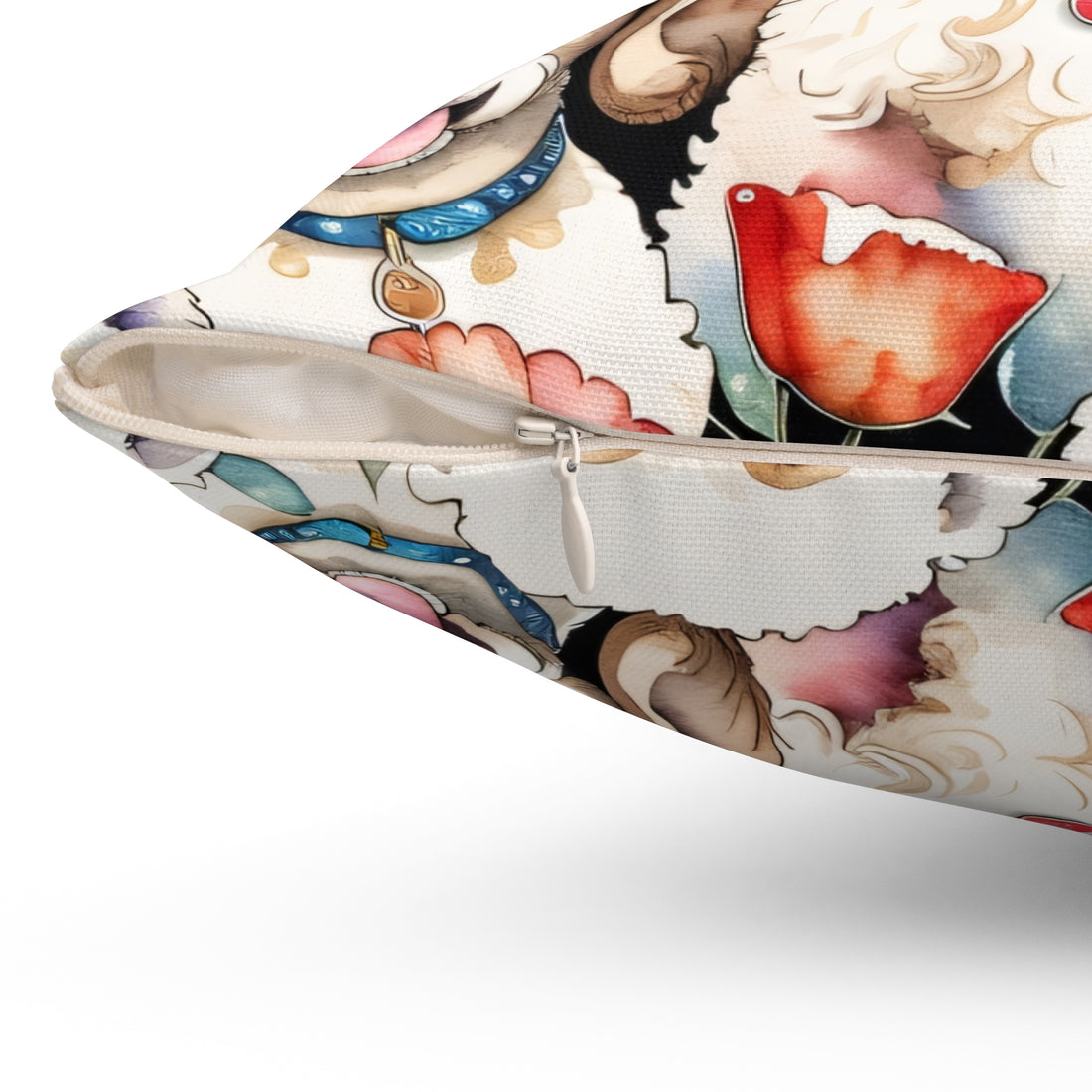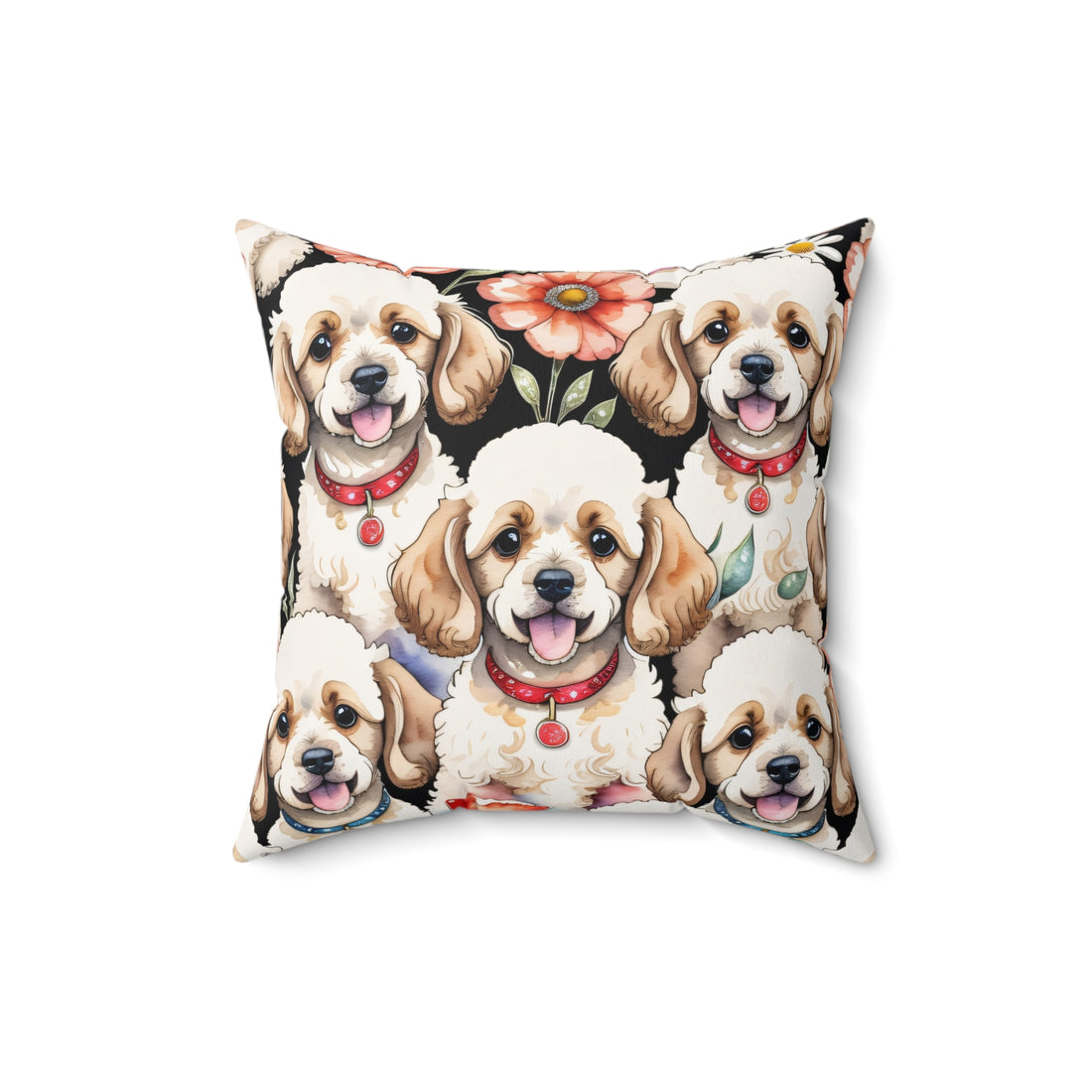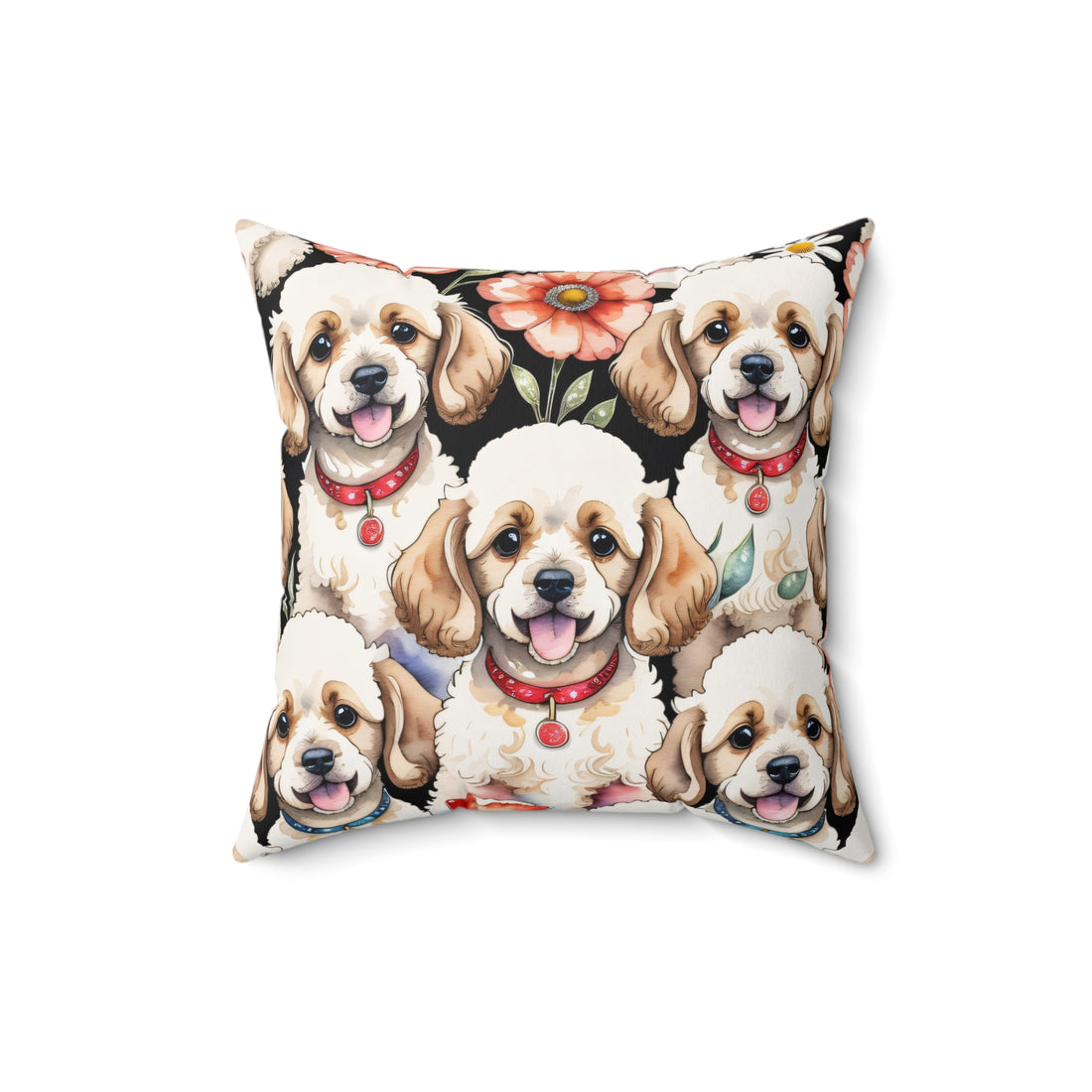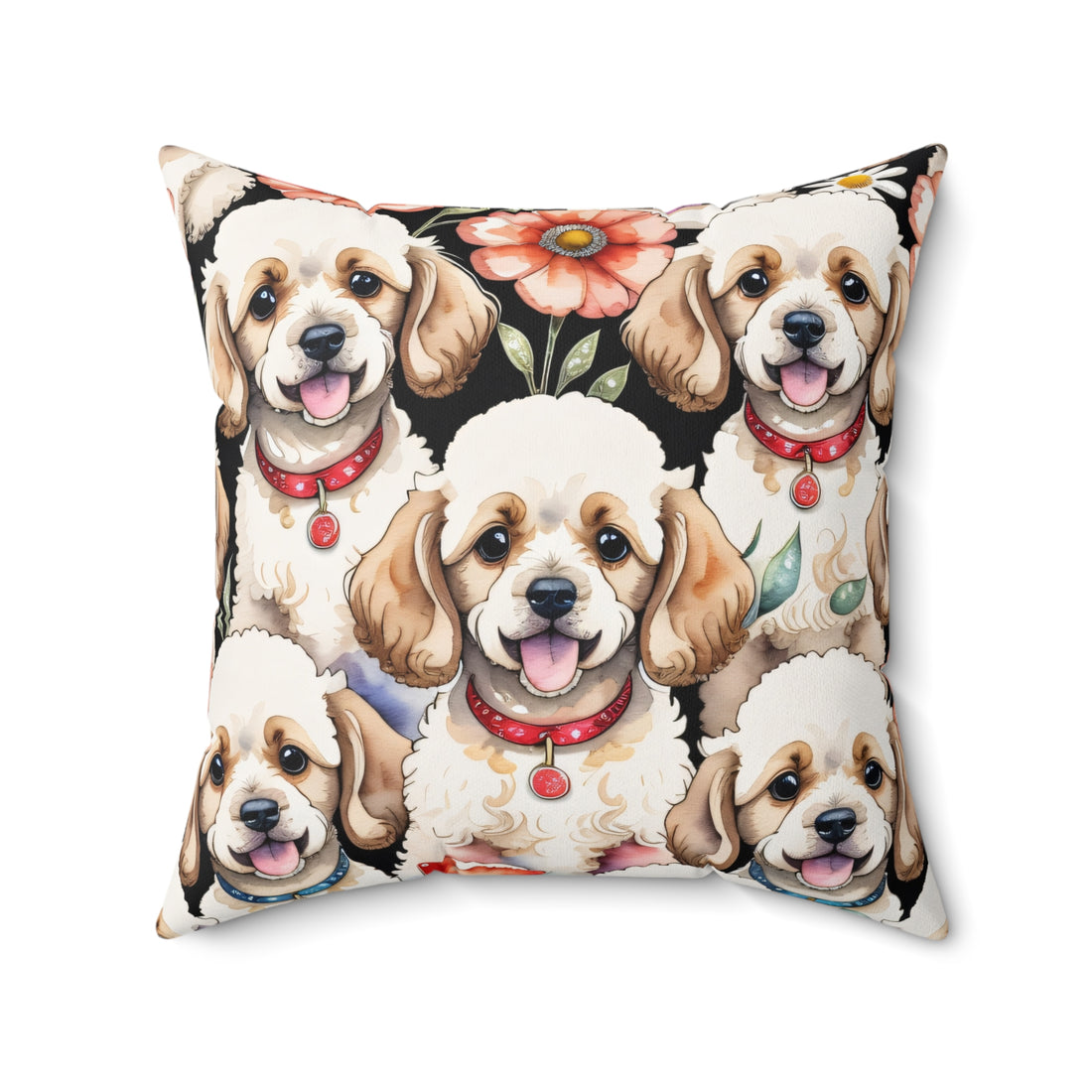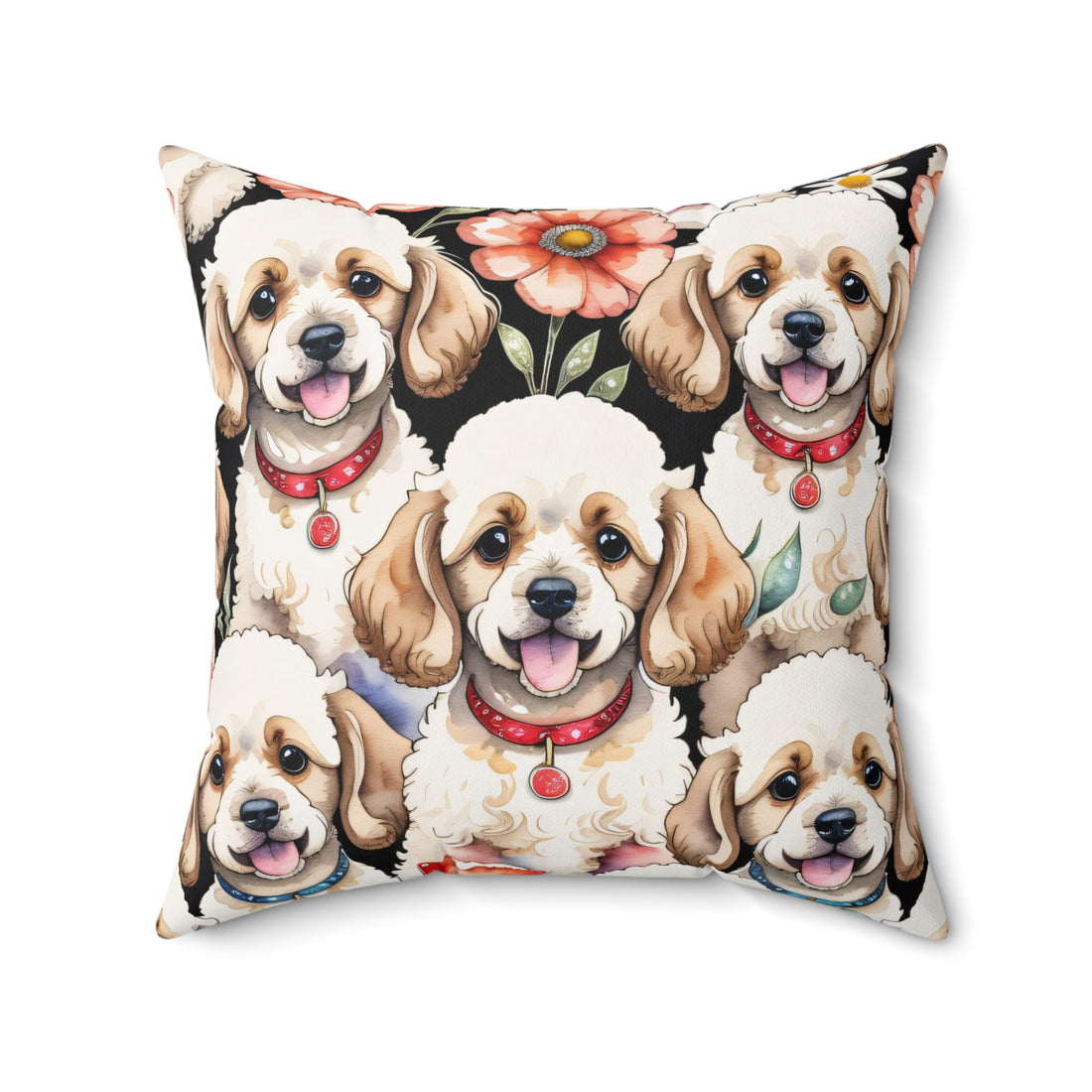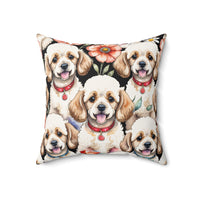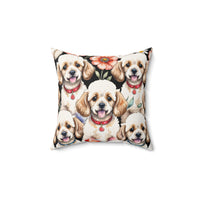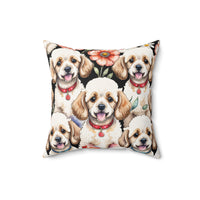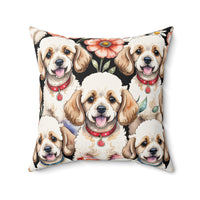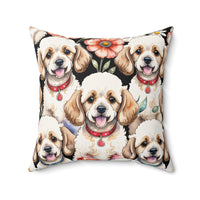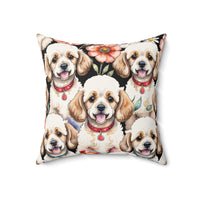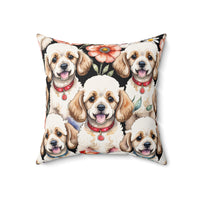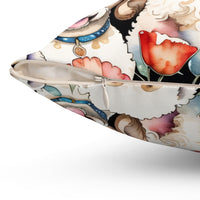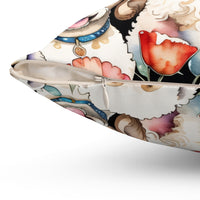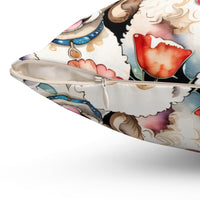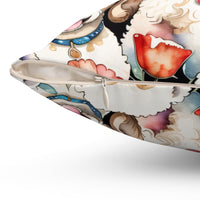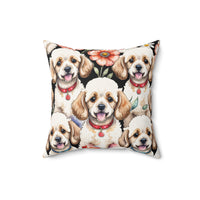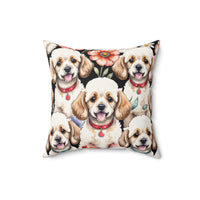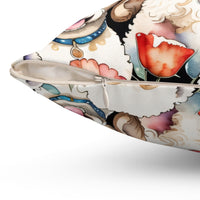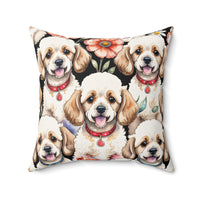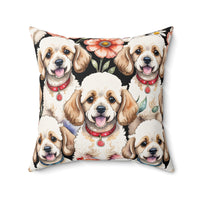 Golden Doodle Poppies Spun Polyester Square Pillow
Introducing our Golden Doodle Poppy Polyester Pillow Collection, a symphony of style, comfort, and canine charisma designed to grace your living space with a touch of whimsy and warmth. These meticulously crafted pillows showcase an irresistible Golden Doodle puppy, an embodiment of playful affection and boundless joy, on a backdrop of high-quality polyester fabric.
What truly sets this collection apart is its versatility in size, ranging from the petite 14x14-inch pillow to the generously sized 20x20-inch option. This thoughtfully curated range allows you to tailor your decor precisely to your preferences. Whether you're aiming to accentuate a cozy reading nook or make a bold statement on your living room sofa, these pillows provide the perfect canvas to express your unique style.
Crafted with care and precision, our polyester pillows boast not only a visually stunning Golden Doodle design but also durability that ensures they'll stand the test of time. The fabric is sumptuously soft to the touch, making these pillows not just an artistic embellishment but also a source of comfort and relaxation. Picture yourself sinking into the plush embrace of your chosen pillow after a long day, reveling in the coziness it provides.
The Golden Doodle breed, celebrated in this collection, is known for its friendly disposition and unwavering loyalty. It's a breed that exemplifies the special bond between humans and their canine companions, and these pillows pay homage to that bond. Each time you rest your head or simply admire their delightful design, they serve as a reminder of the happiness and love our furry friends bring into our lives.
In summary, our Golden Doodle Poppy Polyester Pillow Collection, available in sizes ranging from 14x14 inches to 20x20 inches, offers a blend of artistic beauty and practical comfort. With these pillows, you have the flexibility to curate your interior decor with grace and personality. Crafted from top-tier materials, they are a testament to the enduring bond between humans and their pets, encapsulating the spirit of the Golden Doodle breed. Bring a touch of canine delight to your home with these enchanting pillows, and let them be a constant reminder of the joy and warmth that dogs bring into our hearts.
Room accents shouldn't be underrated. These beautiful indoor pillows in various sizes serve as statement pieces, creating a personalized environment.
.: 100% Polyester cover
.: 100% Polyester pillow included
.: Double sided print
.: Concealed zipper
.: Note: Pre-constructed item. Size variance +/- 0.5"
|   | 14" × 14" | 16" × 16" | 18" × 18" | 20" × 20" |
| --- | --- | --- | --- | --- |
| Width, in | 14.00 | 16.00 | 18.00 | 20.00 |
| Length, in | 14.00 | 16.00 | 18.00 | 20.00 |
Yumigara believes that empowerment begins with helping one another. For every Yumigara Private Label brand purchased, you are supporting small business owners from different parts of the world.
Our affiliate program enables Yumigara supporters to have passive income by recommending our product to friends and family.
Everyone's a winner in Yumigara.
We have a 14-day return for refund policy, which means you have 14 calendar days after receiving your item to request a return. To be eligible for a return, your item must be in the same condition that you received it, no signs of wear, with tags, and in its original packaging. You'll also need the receipt or proof of purchase. To start a return, you can contact us at hello@yumigara.com .